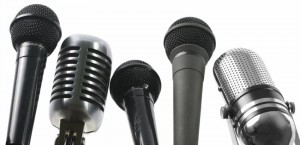 Every Friday afternoon, we provide a preview of the various Sunday morning political talk shows that are filmed and broadcast throughout the commonwealth.
Our hope is to alert readers to the important interviews and insights that each show in their region offers.
@Issue
NBC10-Philadelphia-11:30 a.m.
Host: Tracy Davidson
Topic #1: Fracking
Guest: PA State Sen. Art Haywood
Topic #2: Organic Hospital Food
Guest: Aaron Kinsman, Rodale Institute
Topic #3: Kickstarter
Guest: Avi Loren Fox, Businesswoman
Face the State
CBS2-Harrisburg-11:30 a.m.
PA House Majority Whip Bryan Cutler (R-Lancaster) is on. Plus Tony, Charlie and R.J. Harris from WHP 580.
Inside Story
6abc-Philadelphia-11:30 a.m.
Host: Tamala Edwards
Host Tamala Edwards and the Insiders discuss Katie McGinty's resignation from Governor Wolf's cabinet…and her POSSIBLE run for Senate! She has momentum…but can she beat Sestak…and then beat Toomey and his massive war chest? They also discuss where things stand one the PA Budget, Sister Mary Scullion's comments on the Waldron Mercy firing, Cosby's Lawyers fight back as Temple University weighs in on Board Chair Patrick O'Connor remaining his lead counsel. And please welcome former Philadelphia Mayoral Candidate Doug Oliver to the panel.
Roundtable
Terry Madonna
Ed Turzanski
Doug Oliver
Jan Ting
KD/PG Sunday Edition
CBS2-Pittsburgh-11:30 a.m.
This Sunday, a special edition of the "KD/PG Sunday Edition", with KDKA-TV News Anchor Ken Rice and David Shribman – Executive Editor of the Pittsburgh Post-Gazette – marking the 25th anniversary of the enactment of the Americans with Disabilities Act (ADA). Our guests include former Pennsylvania Governor and United States Attorney General — Dick Thornburgh, Judy Barricella – retired coordinator for the Americans with Disabilities Act (ADA) in Allegheny County, and Josie Badger, Ph.D. – Co-Director of RAISE – a technical assistance center that helps parents with disabled children, who are facing health challenges. Dr. Badger also serves as youth director of the PEAL Center(Parent Education & Advocacy Leadership) – which assists families of children with disabilities and special health care needs.
Judy Barricella – a polio paraplegic, Josie Badger – who was diagnosed with the Duchenne form of Muscular Dystrophy, and Dick Thornburgh – longtime advocate for the disabled – provide an inspiring discussion of the impact of ADA, on those facing disabilities, and on society – itself.
Don't miss this important dialogue – right after CBS' "Face the Nation" – on KDKA-TV.
Pennsylvania Newsmakers
WGAL Channel 8 (Harrisburg and Lancaster) Sunday, July 26th at 7:30 AM
Pennsylvania Cable Network, Sunday, July 26th at 4:30 PM
WBPH (Lehigh Valley and Philadelphia) Monday, July 27th at 8:30 PM
WKBS 47 (Altoona) Saturday, August 1st at 9:30 AM
WPCB 40 (Pittsburgh) Saturday, August 1st at 9:30 AM
This week's Pennsylvania Newsmakers features the monthly financial literacy update, focusing on the credit card spending practices of young folks with Mike Wishnow, Senior Vice President of the Pennsylvania Credit Union Association, and Kathleen Fey, the PCUA's Executive Director. Then, joining host Terry Madonna is Fred Anton, CEO of the Pennsylvania Manufacturers' Association, and Gene Barr, CEO of the Pennsylvania Chamber of Business & Industry, for a discussion of the stalled state budget negotiations. Link here.
The Sunday Business Page
CBS2-Pittsburgh-6:30 a.m.
This Sunday morning, on KDKA-TV's "The Sunday Business Page", with KDKA-TV's Money & Politics Editor, Jon Delano:
The problem of drug overdose deaths has become a major health crisis – across Pennsylvania. The state legislature and Governor Tom Wolf have now made it easier for first responders to be trained, in administering Narcan to overdose patients, saving their lives. We'll talk with Washington County District Attorney (D) Eugene Vittone and Janine Valko, RN – Director of the Emergency Department at Monongahela Valley Hospital, about this effort.
Then, a preview of an event that brings athletes from all over the world to Washington, Pennsylvania – the 2015 Dick's Sporting Goods Pony League World Series – next month. Jeff Kotula —  President of the Washington County Tourism Promotion Agency and Washington County Chamber of Commerce – joins us, to discuss the economic impact of the Pony League World Series on this area, and the growing role that tourism is playing, in Washington County's workforce.
Finally, we'll introduce you to an organization that is "poised" to help Pittsburgh's Black community reach its full economic and social potential. Mark S. Lewis – CEO of the Poise Foundation – joins Jon Delano, to talk about this organization's impressive mission.