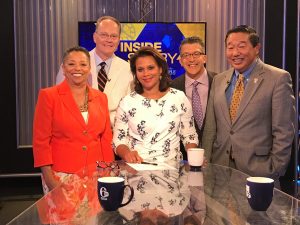 Every Friday afternoon, we provide a preview of the various Sunday morning political talk shows that are filmed and broadcast throughout the commonwealth.

Our hope is to alert readers to the important interviews and insights that each show in their region offers.
This Week in Pennsylvania
WHTM/Harrisburg-Lancaster-Lebanon-York – Sunday at 11am
WBRE/Wilkes Barre-Scranton-Hazelton – Sunday 630am
WTAJ/Johnstown-Altoona-State College – Sunday 630am
WJET/Erie – Sunday 10am
WHAG/Hagerstown, MD – Sunday 7am
WETM/Elmira, New York – Sunday 7am
Our analysts are back. We sit down with Joe Markosek to talk budget. We sit down with Corrections Secty John Wetzel to talk prison consolidation and mandatory minimum sentences. Out analysts discuss that plus the Pat Toomey town hall at our station and the GOP health care plan.  
Our Region's Business
WPXI-TV-Pittsburgh – Sunday at 11:00 a.m.
PCNC (Pittsburgh Cable News Chanel) Sunday at 3:30p.m. and 7:30p.m.; Monday at 3:30 p.m.
Just last month, Pittsburgh international Airport welcomed year-round air service to Europe through Reykjavik, Iceland on WOW air and seasonal, non-stop service to Frankfurt, Germany on Condor Airlines. They join Delta's seasonal non-stop flight through Paris. To mark the occasion, Our Region's Business traveled to Europe to explore the Pittsburgh/Germany business connection and the new air service that's making it a bit easier. We'll meet the airline executives who chose to serve Pittsburgh and visit the home offices of the German companies – Covestro and LANXESS – who've been investing in the Pittsburgh region for decades.
Tune in Sunday, July 9, at 11:00 a.m. on WPXI-TV for this special international edition of Our Region's Business. (Our broadcast from Iceland will air later this summer.)
Face the State
CBS21-Harrisburg-11:30 a.m.
This week on "Face the State with Robb Hanrahan," Robb sits down with Congressman Lou Barletta (R) 11th District. Barletta carefully explains the difference between the House and Senate plans to repeal and replace Obama care. He also fields a great question from CBS 21 Political Insider Charlie Gerow on whether he will run for Senator Bob Casey's seat. See his answer and more on the most talked about political show on TV, "Face the State with Robb Hanrahan" Sunday morning at 8:30.  
Inside Story
6abc-Philadelphia-11:30 a.m.
Host Tamala Edwards and our Insiders discussed President Trump's Commission on Election Integrity and how our Tri-state area is responding to the request for voter information.  What is the goal of acquiring voter data and will citizens' information become vulnerable in the process?  Also topics also included PA Rep. Boyle's (D) push to give naturalized citizens voter registration forms AT the ceremony, two prosecutors vie for the position of interim District Attorney in Philly, the optics of Sen. Toomey (R) holding a TV town hall on ACA reform and the latest on the PA State budget. Plus  – NJ Lt. Gov. Kim Guadagno (R) criticizes her boss on the his beach pics .. but will it distance herself enough to be electable?   Catch the Inside Story  .. Sunday at 11:30 am.
Jim Eisenhower
Jeff Jubelirer
Sharmain Matlock-Turner
Jan Ting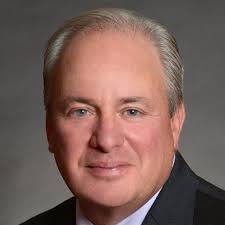 KD/PG Sunday Edition
CBS2-Pittsburgh-11:30 a.m.
This Sunday morning 11:30AM., on KDKA-TV'S "KD/PG Sunday Edition", with KDKA-TV news anchor Stacy Smith and Pittsburgh Post-Gazette Sunday editor, Jerry Micco:
On this week's broadcast:
Capitol Hill remains in political gridlock, this summer – with little progress on key issues, such as healthcare reform. Members of Congress are also trying to recover from the shocking shooting spree in Virginia, on June 14th – at a Republican practice for a Congressional baseball charity game. House Majority Whip Steve Scalise – from Louisiana – was critically wounded, three others, including another Congressman, were shot, and several other people were injured.
We'll talk with Congressman Mike Doyle (D) from Pennsylvania's 14th Congressional District (City of Pittsburgh, and portions of Allegheny and Westmoreland Counties), about what happens, now, to try to break the political stalemate.
Please join Stacy Smith and Jerry Micco, for this timely discussion – Sunday morning@11:30AM., on the "KD/PG Sunday Edition", right after CBS' "Face the Nation", on KDKA-TV.
Pennsylvania Newsmakers
WGAL Channel 8 (Harrisburg and Lancaster) Sunday, July 9th at 11:30 AM
WBPH (Lehigh Valley and Philadelphia) Monday, July 10th at 8:30 PM
WKBS 47 (Altoona) Saturday, July 15th at 9:30 AM
WPCB 40 (Pittsburgh) Saturday, July 15th at 9:30 AM
Pennsylvania Cable Network (PCN) Saturday, July 8th at 6:00 AM—Special Summer 2017 airing schedule
This week's Pennsylvania Newsmakers features Bob Latham, Executive Vice President of Associated Pennsylvania Constructors, who provides an update on bridge and road repairs, and discusses federal and state funding for infrastructure. Then, joining host Terry Madonna are journalists Robert Swift of Capitolwire, and Katie Meyer, Capitol Bureau Chief for WITF, to discuss proposals to pay for the recently enacted state spending plan, Senator Toomey's recent town hall, and Governor Wolf's decision to deny President Trump's request for state voting records.  Link here.
The Sunday Business Page
CBS2-Pittsburgh-6:30 a.m.
On this week's program:
This month marks Dr. Anthony Hamlet's first anniversary, as Superintendent of the Pittsburgh Public Schools. Dr. Hamlet joins Jon Delano, for a special interview, on what has been accomplished, during the last year, his strategic plan, for the school district, and the challenges, the school system faces – from charter schools, a population drop, in school age children, in the City of Pittsburgh, and academic performance.
Then, we'll find out why PPG and the PPG Foundation recently gave the Carnegie Science Center the largest, single gift, in the Center's history – a $7.5 million-dollar grant, for the Center's new PPG Science Pavilion. Our guests include Ann Metzger – the Henry Buhl, Jr. Co-Director of the Carnegie Science Center – and
Mark Silvie – Director of Corporate Communications, for PPG.
Please join Jon Delano, for this special salute to education, Sunday morning@6:30AM., on "The Sunday Business Page", on KDKA-TV.