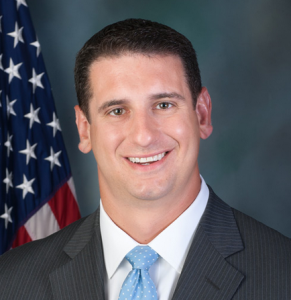 The House Republicans have finished their leadership elections and the votes are in.
Surprising no one, Mike Turzai was elected the new Speaker of the House.
The Allegheny County Republican is currently the House Majority Leader and was unopposed in his race for Speaker.
The battle for Majority Leader, however, pitted House Majority Whip Stan Saylor (R-York) against House Policy Chair Dave Reed (R-Indiana).
Rep. Reed ended up pulling out the win and will be the new House Majority Leader come January.
Rep. Bryan Cutler (R-Lancaster) was elected House Majority Whip over Rep. Mike Vereb (R-Montco).
In other news, House Appropriations Chairman Bill Adolph of Delaware County was re-elected. Also, Chair of the Republican caucus, Susquehanna Rep. Sandra Major won unopposed.
Update: State Rep. Brian Ellis (R-Butler) overcame Reps. Mike Peifer (R-Pike) and Dan Truitt (R-Chester) to become Caucus Administrator.
State Rep. Donna Oberlander (R-Clarion) was elected Caucus Secretary and Rep. Kerry Benninghoff (R-Centre) was elected House Policy Committee Chair.