By: Jared Edgerton, Contributing Writer
As many of his colleagues became more and more immersed in the debt ceiling debate last week, United States Senator Bob Casey took to the pulpit and the Patriot-News to defend President Obama's policy — in Yemen.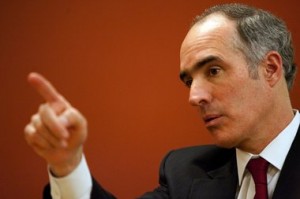 Casey, who chairs the Senate Foreign Relations Subcommittee on Near Eastern and South and Central Asian Affairs, convened a hearing last Tuesday to discuss the political and civil unrest in Yemen.  The freshman U.S. Senator said the threat of radical Islam there is "not new, but it has grown increasingly worrisome in the past several years."
"Given the direct threat that AQAP [Al Qaeda in the Arabian Peninsula] poses to U.S. national security – and taking into account significant gains made in U.S. operations against al Qaeda elements in Afghanistan and Pakistan over the past year – counterterrorism efforts in Yemen must be a central focus of our national security strategy," Casey said during his opening remarks.
The Yemeni government has recently faced populist uprisings in which al-Qaeda is providing aid and support to the rebels.  In response, the Obama administration has launched a series of predator drone strikes to help bolster the response of the fledgling government.
At the hearing, Casey outlined three obstacles to Yemen's long-term stability which he believes must be central to any U.S. involvement there..
"First, we need a better understanding of the political opposition and prospects for democratic reform…Second, we must be prepared to address a rapidly deteriorating humanitarian crisis…Third, the U.S. and our international partners should develop a long-term strategy on conflict resolution in Yemen."
The hearing also featured testimony from Janet Sanderson (Deputy Assistant Secretary of State for Near Eastern Affairs), Daniel Benjamin (Coordinator for Counterterrorism at the Department of State), Christa Capozzola (Deputy Assistant Administrator in the Bureau for Democracy, Conflict, and Humanitarian Assistance at USAID), Christopher Boucek (Middle East Research Associate at the Carnegie Endowment for International Peace), and Mr. Daniel Green (Soref Fellow at the Washington Institute on Near East Policy).
In an accompanying op-ed that ran over the weekend in the Harrisburg Patriot-News, however, Casey was careful to note that Yemen "cannot be viewed through the single lens of counterterrorism."  Though he pointed out that al Qaeda maintains a "vibrant presence" there and has used the country "as a launching pad for terrorist attacks on the U.S.," the freshman senator ultimately concluded that any U.S. military action there must be accompanied by a humanitarian or civilian approach as well.
"In a country where vast political, security, humanitarian and development challenges continually converge, the U.S. must endeavor to formulate short-term and long-term policies to achieve our core national security goals," he wrote.