PA-Gov: Guzzardi Slams Corbett on TV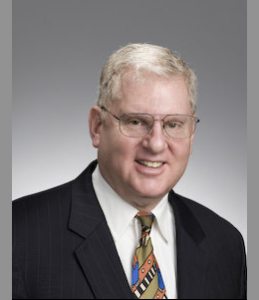 In his first public interview on broadcast television, Republican candidate for governor Bob Guzzardi laid into Governor Tom Corbett for not keeping his promises.
"Remember what happened in 2010: Tom Corbett made a promise. He broke that promise," Guzzardi said to CBS Pittsburgh's Jon Delano. And yet, "In his campaign, he lies about it. He says, 'I didn't raise taxes. Promises made, promises kept.' Those promises weren't kept, and every Republican primary voter knows that."
Guzzardi goes as far as to question the Governor's conservative credentials.
"Tom Corbett, the alleged Republican, taxes Marcellus Shale, targets a specific industry, and then raises taxes on the motorist and the trucking industry," Guzzardi said.
Guzzardi is running as a limited government and fiscally responsible Republican — a very similar campaign strategy to the one that Corbett is currently utilizing. But what makes Guzzardi different is that he is usually viewed as a government outsider, and he even told PoliticsPA that his own party is afraid of him.
"The Republican machine sees me as a threat. Corbett is panicking."
It should be mentioned that Guzzardi's claim that Corbett broke his promise to not raise taxes and fees is surely debatable. CBS Pittsburgh shows a video of Corbett from 2010 "pledging" to not raise taxes and fees, adding that it is something his administration "is going to aim for."
However, Guzzardi sees that as a promise that the incumbent reneged on. He said that Corbett misled voters. "This is not an accusation. It's a statement of fact," he said.
Pending any appeal, Guzzardi is going to be on the ballot come May 20th. Although four Republican voters and the PA GOP challenged Guzzardi's petition signatures, a Commonwealth Court judge struck down that challenge.
With his first chance to speak with the media, Guzzardi displayed his confidence going into the primary.
"I am very reasonably likely to defeat Tom Corbett for the Republican nomination," he said.
If he intends to do so, he will have to up his fundraising efforts. Currently, Guzzardi has less than $400 on hand as of March 31st.