Thanks to Dems, Senate Debate Heats Up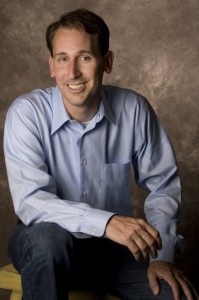 Philadelphia — The gloves finally came off in the U.S. Senate race. In a debate at the Union League in Philadelphia, several candidates took shots at several others – particularly Steve Welch at Tom Smith. Most of them can be traced to an unlikely source: the Pennsylvania Democratic party.
The campaign has thus far been a cordial affair with very little back-and-forth. That changed Wednesday night.
The event became more than a little heated after a question was asked about Tom Smith's and Steve Welch's respective pasts in the Democratic party.  Debate moderator Dom Giordano cited a PA Dems press release from earlier Wednesday that teased Tom Smith and Steve Welch for their past party registration.
Welch, an entrepreneur from Chester County, defended his switch to and from the Democratic party in 2005 and 2009, and repeatedly attacked Smith concerning his track record.
"I was a Democrat for three years," Welch said. "I changed parties as a protest to the Republican party."
Welch then turned his fire on Smith, a former coal company owner from Armstrong County.
"[He] has a history of raising taxes," Welch said. "[He has] run as a Democratic candidate in the 70s, 80s, and as late as 2010."
Ironically, that charge and fliers circulated by Welch's campaign during the debate trace directly to the Pa. Democratic party. PoliticsPA reported here about the substance of the criticism; Welch's flier was almost identical to the Dems' own research document.
Welch also put Smith on the spot to name who he had voted for in the 2010 primary, Joe Sestak or Arlen Specter. Smith said he didn't know.
But Smith defended himself first responding to Welch's partisan oriented attacks.
"It was true I was a Democrat," Smith said. "But I was a conservative Democrat."
Smith also talked about the importance of a candidate's liberal-conservative stance, rather than their party label.
"I have supported conservative candidates in the past," he said. "It didn't matter if they were Democrats or Republicans."
Smith went on to give a few examples of candidates to whom he's made donations in the past.
Welch continued to hound Smith about his history of raising taxes.
"Is raising taxes a conservative principle?" Welch said.
Smith said no, at which point Giordano intervened and called for closing statements.
Smith also took a shot at Sam Rohrer of Berks County, after the former state Rep. suggested he was the true conservative in the race. Smith noted that he had contributed to Rohrer during his 2010 campaign for Governor.
"I'm glad you thought enough of me before I became a Republican to cash my check," Smith said. He also brought up Rohrer's vote in favor of the 2005 legislative pay raise.
David Christian, a businessman and veterans advocate from Bucks County, also joined the fray. He knocked Welch on the grounds that one of his companies had pursued a $600,000 loan from the state. Welch said his company had dropped its loan bid and never received any money.
Was there a clear winner of the evening? Not entirely. The two candidates that appeared to be room favorites were Christian and Welch, with both receiving applause regularly after their statements. Welch seemed the strongest at the beginning of the debate, but began to show weaknesses later on. He is still dogged by his Democratic past.
But the debate marked the first debate when Welch was playing offense more than defense. His campaign called it a win and even posted a video of the some of the exchanges, along with snippets of Giordano's recap.
Time is short for Welch, who has the endorsement of the Pa. Republican party. Recent polls have shown Smith in the lead, followed by Rohrer, with Welch in fifth place.
Other issues:
On the topic of the health care law and its mandate, all 5 candidates agreed that it was unconstitutional and going to hurt our economy.
"Government is trying to control one-sixth of our economy," said Marc Scaringi, an attorney from Cumberland County, in reference to health care. "Obamacare is driving up premiums 6-9 percent. It is going to cost $2 trillion dollars over the next 10 years. Obamacare is breaking the bank."
Rohrer said in his response that "it is unconstitutional for federal government to be regulating anything in the health care industry."
Welch said that "Republicans believe we need [health care] reform as well but, fundamentally, this is a top down approach and two-thirds of Americans don't approve."
All candidates greatly disapproved of the job that Sen. Bob Casey is doing in Washington.
"Bob Casey has voted for policy after policy that has driven companies out of this country," Welch said. "He is a big government guy. Big government actually hurts the people it was intended to protect."
"Bob Casey has stayed so far under the radar, nobody knows who he is," said Christian. "We need a man who is a leader, someone who is going to stand up and say I believe this is wrong and I stand against it."
Among one of the more alarmist responses, Smith said "if we send Casey back for another term, I'm not sure if we are going to recognize this country in six years."
Scaringi believes that "Casey has flip-flopped" on his pro-life stance he used in his campaign. "He voted to fund planned parenthood," Scaringi said, "He's not a defender of the right to life, a topic that is important to the people of Pennsylvania."