We all hope for a speedy recovery for former Governor Ridge, Saccone pulls an improbable win in the 18th Congressional district conferee process, redistricting reform gets a boost from the Supreme Court, Simmons' missed votes become an issue, and more.  See who made this week's Ups & Downs!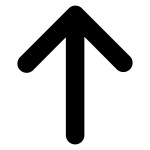 Tom Ridge.  Former U.S. Homeland Security Secretary and Pennsylvania Governor Tom Ridge is recovering from a cardiac catheterization.  Everyone at PoliticsPA, and politicos across the state are sending their best for a speedy recovery.  

Justin Simmons.  During his time in the legislature, state Rep. Justin Simmons reportedly missed over 500 votes.  This includes 498 legislative votes and 28 daily roll call votes since he entered office.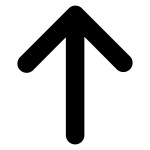 Rick Saccone.  State Rep. Rick Saccone won the GOP's nomination for the 18th Congressional district's special election in March.  Saccone beat out state Senator Kim Ward's strong Westmoreland county support, and front-runner state Senator Guy Reschenthaler, with a network of grassroots support built over the years coming through.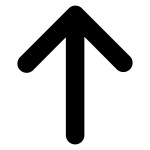 Redistricting Reform.  The state Supreme Court ruled that the Commonwealth Court must rule on a gerrymandering case before the end of the year.  The ruling could lay the groundwork for the Congressional districts to be redrawn ahead of 2018.  

Lieutenant Governor.  The process that Pennsylvania uses to choose its Lieutenant Governor is coming under renewed scrutiny as legislation continues to be offered to allow Gubernatorial candidates to pick their own candidate continues to be introduced.  The move by Scott Wagner to name Jeff Bartos as his running mate before even caucus meetings are held, and Governor Wolf's hands-off approach to his current Lieutenant Governor highlight the impracticality of the current system.

Johnstown.  A recent Politico article about Johnstown a year after Trump's election brought the city lots of bad attention across the country.  The Johnstown Tribune-Democrat's editor ran a colorful editorial about the city afterwards that included the line "After reading the Politico piece, a Johnstown businessman told me we love to show our warts to the world." – and many more gems.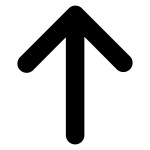 Hellbender.  The Senate approved of Senate Bill 658, bringing the eastern hellbender one step closer to becoming the state's official amphibian.  
Bonus Up/Down: Every week, PoliticsPA will be including a bonus up or down, that is exclusive to Playbook email subscribers.  To sign up to see the bonus arrow click here.
The tweet of the week goes to former PoliticsPA managing editor Keegan Gibson for his tip on how to stage a debate against a giant.
Now that @JohnFetterman is officially in the LG race, here's a free stagecraft tip for Mike Stack et al: in the debate, insist on sitting. McGinty and Sestak learned the hard way how the camera captures a 6'8" candidate. pic.twitter.com/Gg4bQRjLJs

— Keegan Gibson (@KeeganGibson) November 15, 2017