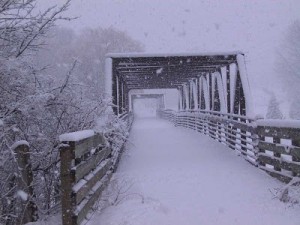 We have our first officially declared challenger to Tom Corbett, and a look back at PA-12. Good morning politicos, here's the Buzz.
Hanger Makes Guv Bid Official: Former DEP Secretary John Hanger will run for Governor against Tom Corbett, his newly formed campaign announced Monday.
Cracking the Critz Code, by Brock McCleary, NRCC Polling & Deputy Political Director: The NRCC's point-person for the Rothfus campaign opens up the GOP war room from the hotly competitive PA-12 race: "They handed me my worst defeat in politics and my most rewarding win – in a mere three years' time."
And don't miss PoliticsPA's Top Operatives: 2012: Pa. has a lot of political talent – some of the best in the country. These are the 20 men and women who stand out.
Statewide
Capitol Ideas: New Corbett admin report reinforces dire pension picture, offers reforms.
State House Sound Bites: A matter of size: Auditor General has critical words for university boards
State House Sound Bites: Awaiting special elections announcement for two House seats
PA Independant: Pennsylvania hopes to cash in on 'Cyber Monday'
StateImpactPA: Pennsylvania's shift from Coal to Gas power
StateImpactPA: Shale Gas Helps Open First Arctic Winter Ship Crossing
StateImpactPA: The downside of Cheap natural gas
Capitolwire: OFF THE FLOOR: Senate and House Democrats faced same problems with different results.
Philadelphia
Inquirer Harrisburg Bureau: Corbett: Pa. must fix public pensions or slash budgets
Philly.com: 2 in Council seek hearing on city-linked casino plan
SEPA
Pottstown Mercury: Immigration reform could be sidelined by spending fights
Pottstown Mercury: Filibuster reform: what 19 Democratic senators have said in favor and 8 Republicans against
Pottstown Mercury: Grover Norquist: how does his tax plan work
Pottstown Mercury: Not so lame duck: five major votes for lame duck sessions
Pottstown Mercury: John McCain softens opposition of Susan Rice as secretary of state
Pottstown Mercury: Fiscal cliff: talks stalled for now, but progress possible
Phillyburbs: New Jersey governor Christie plans to seek second term
Phillyburbs: Rice's star rises as congressional opposition dims
Phillyburbs: Some GOP lawmakers now flout anti-tax man Norquist
Pittsburgh
Tribune-Review: Longtime lawmaker Bud George leaves legacy of 'taking care of people'
Tribune-Review: Lineup in 42nd District race may include new faces
Tribune-Review: Former DEP Secretary John Hanger says he's a candidate for Pa. governor
Tribune-Review: Attorney accuses city councilwoman of having conflict of interest in billboard debate
Tribune-Review: Worries about government, economy prompt spike in non-hunting gun sales
Tribune-Review: Butler mining company claims state and federal officials illegally holding onto its money
Post-Gazette: Former state DEP Secretary Hanger to run for governor
Post-Gazette: How gerrymandering helped GOP keep control of House
Early Returns: Hanger first to announce gov bid
Early Returns: Who will succeed Smith in House?
Southwest
AP: Hanger to become first announced candidate for gov
AP: Persuading lawmakers a difficult job, Corbett says
AP: New report warns of looming Pa. pension shortfall
AP: Prosecutors urge two years in prison for ex-senator
South Central
AP: Former DEP secretary to become first announced candidate for governor
AP: New report warns of looming Pa. pension shortfall
AP: Persuading lawmakers a difficult job, Corbett says
AP: Pa. official's domestic violence charges dropped
AP: Prosecutors urge 2 years in prison for ex-senator
Patriot-News: End of Chapter 9 moratorium will bring Harrisburg's creditors into play
Patriot-News: Tom Corbett says it's difficult to get Republicans in the Legislature to agree
Patriot-News: Democrat John Hanger to launch his 2014 Pa. gubernatorial bid on Wednesday
NEPA
The Times-Tribune: Scranton hopes for $1.3 million from nonprofits
Lehigh Valley
AP: Persuading lawmakers a difficult job, Gov. Tom Corbett says
AP: John Hanger running for Pennsylvania governor
The Morning Call: Pennsylvania judges sue over mandatory retirement at 70
North by Northwest
Erie Times-News: Personal income jumps in Erie County
Opinions
Centre Daily Times: Pro/Con: For a cleaner planet we must shun dangerous fossil fuels
Centre Daily Times: Pro/Con: Fully tapping into our abundant supplies would be a blessing for all Americans
Williamsport Sun-Gazette: Medicare slashing: It's not a lie and shouldn't happen
The Times-Tribune: Make districts competitive
Blogs
Keystone Politics: If Republicans Want Spending Cuts, Let Them Propose the Spending Cuts
Keystone Politics: "Lincoln" and Liquor License Reform
Keystone Politics: How to Shorten the Gentrification "Misery Gap"
Keystone Politics: Yes We Can Absorb Medicaid Expansion Costs
Keystone Politics: House Dems Shouldn't Vote For Any Deal Before January
Keystone Politics: Kathleen Kane Wants PA to Lead on Consumer Protection
PA Budget and Policy Center: Latest Education News: Feds Block Pa. Charter Evaluation Plan, Chester Upland Plan Questioned, Guv to Review Higher Education Recommendations
2 Political Jukies: Getting The Facts Wrong. Again.