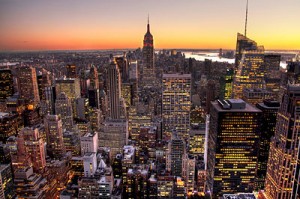 Happy PA Society weekend! The PA Chamber endorses Corbett, Rep. Murphy introduces his mental health reform bill and the Delco GOP have found their man. Good morning politicos, here's the buzz.
ICYMI: The Full 2013 PA Society List of Events: It's that time of year, politicos: Pennsylvania Society! Here's a rundown of all the events at the weekend-long marathon of receptions and cocktails.
Entire PA Delegation Votes For Murray-Ryan: The recent cycle of government shutdowns is over – at least for the next two years.
One Year After Newtown, Murphy Unveils Mental Health Reform Bill: The Congressman and child psychiatrist introduced the legislation after a study of the nation's mental health care system.
Delco GOP Taps McGarrigle for Erickson Seat: Republicans opted for the Council Council Chairman, a candidate without a Harrisburg pedigree – or links to Governor Corbett.
PA Chamber Endorses Corbett: The political action committee of the Pennsylvania business community endorsed Governor Tom Corbett for re-election.
Pawlowski Endorsed by Lehigh Valley Building Trades: The Democratic candidate for gov won the support of a trades council that includes 20 unions from his home area.
Legislative Election Update:
HD-74: In the newly created, heavily Democratic state house district, Chester County Republicans have come up with a candidate: Harry Lewis. Lewis is a retired principal from Coatesville Area Senior High School, track coach and PE teacher. He will face the winner of a primary between Downingtown Mayor Joshua Maxwell and Caln Township Commissioner Josh Young.
SD-26: Delco Republicans picked County Council Chairman Tom McGarrigle as their nominee for this Democratic leaning seat. The district comprises parts of Delaware and Chester counties and was made slightly more Republican in the latest round of redistricting, but its party registration is 49.5% Republican, 39.4% Democratic. The likely Democratic nominee is John Kane, 53, the business manager of the Plumbers Union Local 690 which serves the Philadelphia region.
Statewide
State House Sound Bites: Lawmakers leave cards on table, pledging a return in January
State Impact: PA DEP opens oil and gas rules for public comment
State Impact: ExxonMobil: natural gas to be fastest-growing major fuel through 2040
Capitolwire: The latest on the CHIP kids and their possible Medicaid move
Capitolwire: Commission issues special education funding formula recommendations
Philadelphia
Daily News: A younger version of PA Society
Inquirer: Protesters gather outside Phila. immigration office
Inquirer: Package of child-protection bills headed to Corbett
Inquirer: Teamsters look to organize local law enforcement and correctional officers
Philly.com: The Obamacare deadline no one is talking about
PhillyClout: Israel to keep consulate in Philly
PhillyClout: Council passes flurry of bills before holiday break
PhillyClout: Council members spar over community development regulations
SEPA
Bucks County Courier Times: Taxes up, trash fee down in final Northampton budget
The Intelligencer: Pennridge seeking applicants for vacant board seat
Bucks Local News: Outgoing Langhorne Mayor Blaydon feted by borough council, the community for 31 years of public service
Pittsburgh
Tribune-Review: Region receives state grants for transportation-related improvements
Tribune-Review: Lawyers argue over sharing information in upcoming Turnpike corruption cases
Tribune-Review: Peduto's latest offer of early retirement to city employees could cost nearly $9M
Tribune-Review: Peduto among mayors-elect to meet with Obama on Friday
Early Returns: County council budget: Unanimous, for now
WTAE: Rougher transition: Mayor Luke Ravenstahl votes for pension change opposed by Mayor-Elect Bill Peduto
WTAE: Pa. House OKs bill to allow $25 bounty on coyotes
WTAE: Complete statewide Pa. school grade data released
Southwest
New Castle News: Gas tax increasing for road improvements
Indiana Gazette: County recognizes jail program
Indiana Gazette: Tax official faces audit
Indiana Gazette: Commissioners salute Wildcats football
Beaver County Times: Smith proposes bill as part of women's health agenda
Beaver County Times: Matzie: Bill would protect health insurance consumers
Altoona Mirror: Mayor, councilman say their goodbyes
WTAJ: New Flood Maps Causing Concern
NEPA
AP: Pa. AG takes computer records from pension agency
Times Leader: More Pennsylvanians pick plan on insurance exchange
Times Leader: County manager faces public question time
Times Leader: New DEP chief catches heat for climate remarks
Times Leader: Casey wants vote on flood insurance bill
Citizens' Voice: County council designates money transfer to fund secretary position
News Item: Commissioners appeal county row officers' preliminary injunction
Pike County Courier: Activists decry gas companies' exploitation of Pennsylvania and Pike
Pike County Courier: Auditor General DePasquale releases Pension Plan Audits for municipalities
News Eagle: Gun manufacturer buys business park
PA Homepage: Passing of Carbon Monoxide Bill is Bittersweet for Monroe County Woman
Republican Herald: Educators say goodbye to AYP, welcome new state grading system
South Central
Patriot-News: Midstate GOP congressmen rally behind two-year federal budget plan
Patriot-News: Former Hershey chocolate factory falls to make way for downtown development
Patriot-News: Papenfuse headed to Washington for meeting with Obama
Patriot-News: Harrisburg's hope evident at Papenfuse's first town hall
Lebanon Daily News: Tax hike on horizon in West Cornwall
Lebanon Daily News: South Londonderry board OKs $2.7M budget for 2014
Lehigh Valley
Morning Call: Moore Township plans to hold line on taxes
Morning Call: Williams Township supervisor wants to talk to Chrin; property tax rate to rise
Morning Call: Allentown schools projecting $10.6 million deficit
Reading Eagle: Berks County commissioners approve $460.6 million budget
Express-Times: Allentown School District facing $10.6 million shortfall
Express-Times: Bethlehem council approves salary increases, decreases
Express-Times: Northampton County Council approves $3.8 million deal to continue prison treatment programs
North by Northwest
Williamsport Sun-Gazette: Mansfield Borough passes no-tax-hike budget
Williamsport Sun-Gazette: High Steel expansion linked to NY bridge project
Centre Daily: Former Centre County district attorney giving up law career
Opinions
Post-Gazette: Jailhouse talk : The county must ensure proper inmate care
Altoona Mirror: President's wind power allegiance hypocritical
Tribune-Democrat: It's a crime; Somerset Co. taxes to rise | Unlawful activity blamed for spike
Bucks County Courier Times: One-time background check not enough
Daily News: DN Editorial: Cougar-ific
Williamsport Sun-Gazette: Ultimate verdict on road bill years away
Blogs
Keystone Politics: Philly should copy Pittsburgh's 40 percent parking tax
Keystone Politics: The gas tax is better than VMT
Keystone State Education Coalition: PA Ed Policy Roundup for December 12, 2013: The state budget line for Special Education funding in Pennsylvania has been flat for 6 years running. However, mandated services provided by schools between 08-09 and 11-12 increased by $453 million.
Commonwealth Foundation: Outdated seniority rules harm Pittsburgh students
Above Average Jane: Pennsylvania agenda for women's health
Down With Tyranny: Guest Post By Ed Pawlowski, Candidate To Replace Tom Corbett As Governor Of Pennsylvania