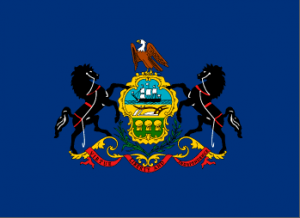 Gleason is stepping down as PA GOP Chair, Hutchinson will be the new Senate Finance Chair and we ask our readers to rate President Obama's tenure. Good morning politicos, here's the Playbook!
Gleason Won't Seek Another Term as GOP Chair: The Chair of the Pennsylvania Republican Party will be stepping aside as expected.
SD-21: Hutchinson to Chair Finance Committee: State Sen. Scott Hutchinson will assume the gavel.
Reader Poll: How Would You Rate President Obama's Job Performance?: We ask our readers to consider the legacy of the 44th President of the United States.
Reader Poll: Reed Will Stick To the State House: Our readers don't believe the House Majority Leader will seek higher office.
Analysis: A Complete Breakdown of PA's Presidential Results (Maps): We break the election down to voting districts and examine why Trump beat Clinton.
Statewide
Capitolwire: 201st General Assembly sworn in, chamber leaders re-elected
StateImpactPA: Atlantic Sunrise pipeline clears major regulatory hurdle
State House Sound Bites: State legislature ushers in new members
Philadelphia
Inquirer: Biden says he will be based at Penn
Inquirer: Soda tax still catches shoppers by surprise
Inquirer: Readying appeal, Kane faults trial judge rulings
Inquirer: St. Joe's basketball alum to head Philly Homeland Security office
Inquirer: Yo, Harrisburg, how about some real New Year's resolutions?
WHYY Newsworks: Wolf says he's ready for fiscal, political challenges
WHYY Newsworks: Republicans ready their to-do lists as new session of Congress nears
SEPA
Bucks County Courier-Times: Lower Southampton board votes unanimously to fire Public Safety Director Robert Hoopes
Bucks County Courier-Times: 8th District Congressman Brian Fitzpatrick takes oath of office
Delco Daily Times: Delco's Pat Meehan voted 'no' on weakening ethics rules
Pittsburgh
Post-Gazette: Republicans back down on plan to gut ethics office
Post-Gazette: Port Authority's new fare system causes some confusion
Post-Gazette: Keystone Oaks teachers union authorizes potential strike
Post-Gazette: Casey rallies in Scranton to stop Affordable Care Act repeal
Tribune-Review: Proposed e-cigarette regulations move to Allegheny County Council committee
Tribune-Review: Ross approves financing assistance for development on McKnight Road
Southwest
Altoona Mirror: Runoff dispute pits city against developer
Altoona Mirror: UPMC plans outpatient clinic
Beaver County Times: Shell gains six more properties in Beaver County for ethane pipeline
Beaver County Times: Crossing the border: Ellwood City and 'original' Beaver County
NEPA
Times Leader: Swoyersville Ambulance Association must pay Trans-Med $12K or be shut down
Times Leader: Power plant attorneys: Berwick man's list of grievances 'not legitimate'
Times Leader: Jobs, improving schools, restructuring government top State House agenda
Times-Tribune: Lackawanna County Commissioner Patrick O'Malley picked as chairman
South Central
Patriot-News: New leaders in PA politics seek to transform the political system during the 2017-18 session
Patriot-News: Representative Mike Turzai is re-elected for a second term as Speaker of the PA House
Patriot-News: Senator Joe Scarnati returns as PA Senate President for 10th year
Patriot-News: PA House strengthens procedures for the Ethics Committee
Carlisle Sentinel: School property tax elimination set to return to PA legislature
Carlisle  Sentinel: State of PA set to lose one electoral vote in congressional districts
Carlisle Sentinel: New PA state lawmakers sworn in Tuesday ready to impact PA politics
Lancaster Online: Former prosecutors Beth Grossman and Michael Untermeyer set to run against Philadelphia DA
Lancaster Online: Republican chairman of the PA party Rob Gleason set to step down after 10 years
Lehigh Valley
Reading Eagle: U.S. senator Lloyd Smucker takes office on Tuesday
Reading Eagle: U.S. representative Ryan Costello's bill to ensure the Department of Veterans Affairs is held accountable set for a vote
Morning Call: House GOP backs down on changing ethics committee after backlash
WFMZ: Stocks increase rapidly as Trump rally's continue
North by Northwest
Centre Daily Times: Bill and Hillary Clinton set to attend Donald Trump's inauguration
Sun-Gazette: Republicans push to dismantle all of Obama's policies
Erie-Times News: Councilman Casimir Kwitowski may serve as Erie City Council president
Erie-Times News: Dan Laughlin seeks to improve education and economic development in Millcreek Township
Opinion
Patriot-News: Help me stop 'Donald Trump's allies' Gov. Wolf says in fund-raising email
Patriot-News: House Republicans just did something very, very dumb
Post-Gazette: Safe houses: 'Sober living homes' cannot skirt inspections
Post-Gazette: In session: The GOP-led Congress faces internal divisions
Inquirer: Eagles sack reporter while beating the Cowboys
Daily News: People 1, Congress 0, in a rousing start to 2017
Blogs
Billy Penn: Philly Soda Tax: The big list of drinks that are and aren't taxed
Billy Penn: Mummers Hangover: 11 things I learned from marching for the first time
Keystone State Education Coalition: PA Ed Policy Roundup
Keystone Crossroads: State task force working to change Pa.'s property assessment rules in 2017