Lehigh Valley and Delco Democrats see their odds increase, Costello's criticism gets him in trouble and more redistricting craziness, and Metcalfe gets in trouble for social media again.  See who made this week's Ups & Downs!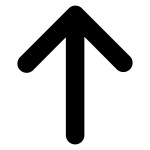 Lloyd Smucker.  Congressman Lloyd Smucker was one of the few Republicans to get good news out of the Supreme Court's new Congressional map, with his district shifting from an R+5 district to an R+14 district according to the Cook Political Report.  



Conor Lamb & Rick Saccone.  With the special election to replace former Congressman Murphy taking place using the old lines, and the court redrawn map, neither Conor Lamb or Rick Saccone will live in the 18th district any more, and will have to face another incumbent in their new districts.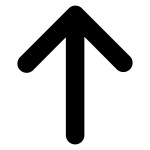 Lehigh Valley Democrats.  The new Congressional map drawn by the state Supreme Court created a genuine Lehigh Valley seat that gives Democrats a D+1 seat that the Cook Political Report ranks as 'lean D.'  



Ryan Costello.  Congressman Ryan Costello extremely loud criticism of the new Congressional map, including claims the new map gets rid of a minority-majority district in Pennsylvania has gotten him into a back and forth with state Senator Vincent Hughes that he is not winning.



Scott Perry.  Congressman Scott Perry saw his district shift around him, from being a south central Pennsylvania district, to being northern York County, part of Cumberland county, and all of Dauphin county, parts he had never represented.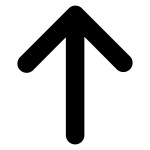 Delco Democrats.  Delaware county Democrats got good news in the new Congressional maps, getting a Delco centered district that the Cook Political Report ranked as D+13 and 'likely D.'  



Richard Lazer.  The former aide to Mayor Jim Kenney announced his resignation from the Mayor's office to run for Congress ahead of the new maps, but has been jammed up by the new Congressional map with no open seats in Philadelphia.  



Daryl Metcalfe.  State Rep. Daryl Metcalfe found himself in hot water again this week for social media comments.  In a Facebook post, Metcalfe alluded to the conspiracy theory that the children talking about the school shooting in Florida are actually actors in a ploy to increase gun control.  
Bonus Up/Down: Every week, PoliticsPA will be including a bonus up or down, that is exclusive to Playbook email subscribers.  To sign up to see the bonus arrow click here.
The tweet of the week goes to KDKA Money & Politics Editor Jon Delano for his questions about the Gubernatorial debate scheduled to be moderated by Alex Trebek.
Is this for real at the @PAChamber? @Jeopardy's Alex Trebek to moderate fall gubernatorial debate! Must all answers be in the form of a question? https://t.co/lCujha4WTe

— Jon Delano KDKA (@JonDelano) February 21, 2018