It's been a busy week politicos, and today we present the most epic down arrow in the history of PoliticsPA.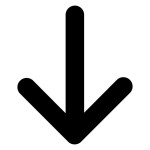 John Morganelli. For a candidate, re-posting or blast emailing a news article is tricky. You want to highlight positive coverage, but must also respect the integrity of the story. Here's a great example of how not to do it. Morganelli emailed to his friends and supporters a heavily edited version of a PoliticsPA story about how he, the District Attorney in Northampton County, is considering a run for Lt. Governor. He eliminated the article's references to his margins of defeat in past election losses, as well as Democratic primary problems he's faced stemming from his tough handling of illegal immigrants. Not only that, he actually added – in the voice of a reporter – paragraphs to the story boasting of his record as a DA (including the fact that he hired a hispanic assistant DA). In a throwaway acknowledgement of the absurdity, he added the word "amended" at the very bottom of his version. You can see entire ridiculous thing, both versions, here.
SEPA Republicans. They won't have Allyson Schwartz to worry about this cycle, it appears. In another step toward a Guv bid, the Congresswoman gave up her spot as the DCCC Finance Chair, a position that would have allowed her to direct lots of national money and attention against Reps. Dent, Fitzpatrick, Gerlach and Meehan.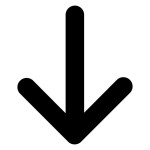 Dominic Pileggi. If his goal introducing a bill to tinker with PA's electoral college allocation was to antagonize Democrats, mission accomplished. If he sought to push an agenda of modernizing government in a non-partisan way, not so much.
John Callahan. We've all watched referees make bad calls at sporting events, but few of us have the stones to speak up. Let alone yell at a ref. Let alone get kicked out of a match. But the Bethlehem Mayor and Northampton County Exec candidate was: he was removed from a high school wrestling tournament over the weekend. He later apologized to the ref.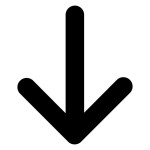 Joe Waters. The Philly Judge and Dems' endorsed candidate for Pa. Superior Court caught a break this week when his Pittsburgh opponent Michael Wojcik dropped from the race. His break lasted about 2 hours. Another Pittsburgher, Judge Jack McVay, jumped right in. Now Waters must still contend with a contested primary.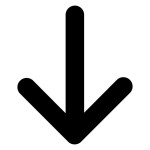 Luke Ravenstahl. Not keeping track of the Pittsburgh Mayor's week? Read this. Update: Ravenstahl made his decision not to seek re-election official in a sincere and well-delivered speech. For that reason, we've upgraded him from a 'down' to split up/down.
.
.
.
.
Tweet of the week
It was tough this week, but we give it to Senate Majority Leader Mitch Pileggi (R-Delaware), who responded to this York Dispatch editorial and their earlier story:
Here's a handy photographic guide to help the York Dispatch distinguish between me and Mitch Pileggi. twitter.com/SenatorPileggi…

— Sen. Dominic Pileggi (@SenatorPileggi) February 28, 2013
Honorable mention goes to Rep. Glen Grell (R-Cumberland), who passive-aggressively voiced a sentiment he shares with a lot of House Republicans.
Thanks @pasenategop for following me.Maybe now you'll take up some of my legislation this Session. #5goodbillsdiedinSenate

— glen grell (@grg87) February 28, 2013
Facebook post of the week
It was going to be a hilarious line from State Rep. Jesse White (D-Washington) about how random people on the internet send him hate mail, but we found when we looked for it today that apparently it's been deleted.