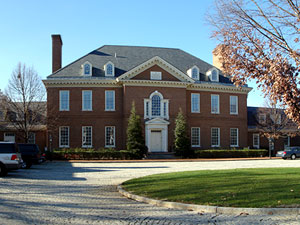 News on the Guv front, PA-13 and more. Good morning politicos, here's the Buzz.
Don't forget to check back later for the Ups & Downs.
Corbett Wins National Progressives' 'March Badness' Contest: Gov. Tom Corbett overcame the likes of Congresswoman Michele Bachmann (R-MN) and others to reach the pinnacle of national liberal scorn. The secret to his win? Progressives' flat-out mischaracterization of his ultrasound remarks.
Schwartz Not Planning to Endorse in PA-13: The rush is on to replace Allyson Schwartz, who is departing her Democratic congressional district to run for Governor. But she's not planning to get involved in the battle to succeed her.
Updated: Gun Rights Groups Chilly Toward Toomey Plan: If Sen. Pat Toomey had hoped his background check compromise would win over gun rights advocates, he was disappointed Wednesday. The divide between gun rights advocates and gun control groups is stark.
Pittsburgh Mayor: Wagner on the Air (With Video): Jack Wagner is on the air today. His campaign unveiled its introductory ad in the former Auditor General's run for Mayor. It's a basic resume spot.
Statewide
National Journal: How Pat Toomey Became the Face of the Blue State GOP
Patriot News: Gun proposal elevates Toomey to PA's most valuable political asset: analysis
Capitolwire: PA legislator unveils state gun background check bill
Capitolwire: Senate Democrats want Gov. Corbett to intervene on Erie factory job loss
Capitolwire: Rendell was a pro-fracking Gov long before he made a dime out of it.
State House Sound Bites: Bill restricting abortion coverage no long shot, says Senate GOP
State House Sound Bites: Casey urges faster implementation of VA reforms
PA Independent: Moody's downgrades turnpike debt; calls traffic, revenue forecasts too optimistic
PA Independent: Contract corruption: Turnpike case puts spotlight on vendor integrity
PA Independent: Corbett tax plan will reduce rates, chop pages from tax code
StateImpact: DEP allows fracking to resume at spill site before investigation is complete
Philadelphia
Philly.com: 1,500 bills taking aim at gun laws
Philly.com: Moody's lowers Pa. turnpike agency's bond rating
Philly.com: Pfizer spent big money on lobbying when new PA health department secretary worked there
Inquirer: Township manager accused of theft
Inquirer: Praise, heat for Toomey on gun pact
Inquirer: Bucks legislator: Expand Pa. background checks on rifle sales
Inquirer: Council AVI analysis finds little negative impact for most v
Heard in the Hall: No Override Vote on Veto of Paid Sick Leave
PhillyClout: Sick leave one vote shy of becoming law
WHYY Newsworks: Philly-area Medicare participants may have to change medical supply vendors
WHYY Newsworks: LGBT measure wins support of Philly City Council committee
WHYY Newsworks: New report for City Council backs up Nutter Administration property tax assertions
WHYY Newsworks: Second death for paid sick days bill in Philadelphia
WHYY Newsworks: Sick days veto override on life support
Phillynow.com: City Council Fails to Override Nutter's Paid Sick Leave Veto
Phillynow.com: Toomey Slammed by Gun Rights Group
SEPA
Daily Local News: W. Brandywine manager charged with misusing funds
Daily Local News: Passed-out Conestoga teacher placed on ARD
Daily Local News: Officials seek input on pipeline protocol
Daily Local News: Federal act cut into food profits at Great Valley
Daily Local News: Coatesville saves funding for train station renovations
Delco Daily Times: School dispute leads to parents fighting in Upper Darby High School parking lot
Delco Daily Times: Parkside looking to fill council seat
Delco Daily Times: County OKs grant submission
Delco Daily Times: Senators reach accord on background checks for all all commercial gun purchases
Delco Daily Times: Pa. pols have mixed reaction to Toomey gun control negotiations
Pottstown Mercury: Contractor hits gas line in Pottstown
Pottstown Mercury: Chesco D.A. seeks death penalty in Norco murder
phillyburbs.com: Redistricting committee to meet April 18
phillyburbs.com: 41 NJ school districts hold elections next week
phillyburbs.com: New Jersey teacher fired in Bible flap files complaint
Montgomery Media: Upper Dublin School District offers teachers early retirement incentive
Montgomery Media: Souderton zoning board OKs first phase of old high school property
Bucks Local News: Newtown Township Supervisors to consider allowing 56 townhouses on swim club site if developer puts mobile home park plans on hold
Bucks Local News: Feds come through for Bristol, drop anchor with $1.5M grant to fund boat slips, dock and a promenade
Pittsburgh
Tribune Review: Experts: State's turnpike corruption "the worst such case"
Tribune Review: Pa. Senator Toomey: Background checks aren't gun control
Tribune Review: Mayoral candidate AJ Richardson waives hearing on DUI charges
Tribune Review: Mayoral forum focuses on women's roles in Pittsburgh
Tribune Review: Wagner first mayoral candidate to launch TV ad
Post Gazette: State System board authorizes $32 million in new debt for projects at Pennsylvania universities
Post Gazette: Justice Clarence Thomas gives shout-out to Duquesne grad who helped through confirmation process
Post Gazette: Toomey, Manchin forge gun checks deal
Post Gazette: Pittsburgh to split $1.2 million grant for rapid bus transit
Post Gazette: At Pennsylvania Capitol, groups calling to close loophole in gun laws
Post Gazette: Pa. Democrats speak against altering Electoral College
Early Returns: More back Jack
Early Returns: Ad hits Corbett on budget
City Paper: Law and Reorder Pittsburgh: The city's police bureau will be a top priority for Pittsburgh's next mayor
City Paper: Pittsburgh prepares to launch bike-sharing program
WTAE: Commissioner's court meeting is latest forum for gun rights debate
Southwest
AP: 5 things to know for today in Pennsylvania news
AP: State Senate renews bid to limit abortion coverage
AP: Boost for background checks: Senators compromise
Johnstown Tribune Democrat: What Obama's budget proposal means to local residents
Johnstown Tribune Democrat: Johnstown among nation's fastest shrinking cities
NEPA
The Times Leader: PPL: Nuke plant procedures improved
Times-Tribune: Toomey says his gun bill to get Senate vote
Times Tribune: Lackawanna County to seek $11 million in state grants
Times-Tribune: Kane wants to close Pa gun background check loophole
Times-Tribune: Casey urges people to apply for tax break
Citizens Voice: County judge owes $10K in back taxes
News Item: Commissioners, public debate grant probe, prison location
Lehigh Valley
Pennsylvania Ave (Morning Call): Media report: One of two Easton superintendent candidates drops out
Pennsylvania Ave (Morning Call): Phantoms name Nacci of Allentown official printer
Pennsylvania Ave (Morning Call): Former Nazareth-area couple killed by son in South Carolina, authorities say
Pennsylvania Ave (Morning Call): DA Morganelli: County executive's interference 'is insulting'
Pennsylvania Ave (Morning Call): Allentown council candidate back on ballot after claiming intimidation
Pennsylvania Ave (Morning Call):
Pennsylvania Ave (Morning Call):
Morning Call: Sabato: Dearth of competitive 2014 Pennsylvania House races
Morning Call: Northampton woman who lost son to methadone named to oversight board
Morning Call: Paul Carpenter: Memorial Day restoration should forsake three-day weekends
Morning Call: Allentown club with violent past closed indefinitely
Morning Call: Toomey-Manchin deal would have little impact in Pennsylvania
Morning Call: Developers buy last Bethlehem Steel tract
Reading Eagle: Neighbors spring into action after lightning strikes house in Centre Township
Reading Eagle: Tax Freedom Day 4 days later this year
Reading Eagle: Schwank proposes fee for some municipalities for state police
WFMZ: Man screaming 'Call the police!' rampaged through two homes after forcing his way in, officials say
WFMZ: Obama discusses youth employment with Allentown mayor, others
WFMZ: FEMA awards grant to Bethlehem Fire Department
Express Times: Plainfield Township supervisors rescind memo calling for scaled back police presence at the middle school
South Central
Roxbury News: Dauphin County: State of the County Address
York Daily Record: Toomey under fire from Pa. lawmakers over gun measure
The Sentinel: Anti-Corbett ads airing 19 months before election in Central Pennsylvania
The Sentinel: Cumberland County commissioners request expedited transit consolidation study
The Sentinel: Attorney for Newville tax collector says no money taken
The Sentinel: PA gaming board hears pitches for Philly casino
Harrisburg Patriot News: Harrisburg schools facing lower long-term deficit; but 9.7 percent tax bump still a threat
Harrisburg Patriot News: Linda Thompson scores points in first mayoral debate, but the game may have changed: an analysis
Harrisburg Patriot News: Sen. Mike Folmer to resume cancer treatment
Harrisburg Patriot News: McGinty makes five democrats seeking Corbett's job
Harrisburg Patriot News: Gun control measure will be heard in U.S. Senate, and 'the hard work starts now'
Harrisburg Patriot News: Pennsylvania should close its tax loopholes: As I See It
Harrisburg Patriot News: "Arlen Specter would be so proud of Pat Toomey giving the Republicans cover to go left": Thursday Morning Coffee
AP: Gun control bill clears first hurdle in Senate
York Dispatch: Budget cuts reflected in Yorkers' unemployment checks
North by Northwest
Erie Times-News: Some Erie Co. Council members angry over Gaming Revenue Authority chief's $8,000 bonus
Erie Times-News: Ex-candidate's wife charged in Erie County forgery case
Erie Times-News: Erie County's median age continues to rise
Centre Daily Times: Penn State Board of Trustees alumni election guide
Sun Gazette: Board OKs property tax increase
Opinions
Johnstown Tribune Democrat: To Corbett: Don't take easy way out
Post Gazette: Time for a vote: No senator should block the gun safety debate
Observer Reporter: Gun-control bill deserves a vote
Altoona Mirror: We must punish N. Korea
News Item: Municipal pension reform needs careful analysis
Times-Tribune: Toomey steps up on checks
Times-Tribune: Open polls or eliminate cross-filing
Standard Speaker: Outlaw gifts to legislators
Blogs
Above Average Jane: A Quick Look at State Rep Mary Jo Daley
Above Average Jane: MAIG Drops PA Ads
Keystone State Education Coalition: Obama Proposes $75 Billion for Universal Preschool over 10 years
Jon Geeting: Kim Velez is Back on the Ballot
Keystone Politics: Fracking Resumes Less Than a Month After 200,000+ Gallon Spill
Keystone Politics: There'll Be No Gentrification Relief Without a Land Speculation Tax
Keystone Politics: The Working Families Party's Opportunity to Grab 2 Philly Council Seats in 2015
Keystone Politics: Bill Peduto Wants to Boost Pittsburgh's Ratio of Taxis to People
Keystone Politics: Governor's Corporate Tax Cut Plan Will Cost $800 Million
Keystone Politics: Butkovitz Adds Democratic City Committee Endorsement to Labor Nods
Keystone Politics: Pittsburgh Policy Idol Contest Submission: It's All About the Parking Reforms