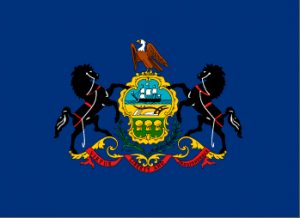 Barletta gets a challenger, we break down the fundraising efforts in the Supreme Court race and the Republican primary for Commonwealth Court, and a new reader poll.  Good morning politicos, here's the Playbook!
Reader Poll: Which Dem Commonwealth Court candidate will be the top vote-getter?: The primary is fast approaching and we want to know who you think will get to top spot.
Supreme Court: First Quarter Fundraising: The totals are in, so we are breaking down the numbers of both Justice Sallie Mundy and Judge Dwayne Woodruff.
Commonwealth Court: First Quarter Republican Fundraising: First quarter fundraising totals have been reported, so we break down the numbers for the Republican candidates for Commonwealth Court.
Reader Poll: Fizzano Cannon Will Get the Most Votes Republican Commonwealth Court Primary: A majority of our readers believe Judge Christine Fizzano Cannon will get the most votes in the Republican Commonwealth Court primary.
Veteran Looks to Challenge Barletta: Democrat Alan Howe is jumping into the race to challenge Republican Congressman Lou Barletta.
Statewide
Capitolwire: House 'Right to Try' bill would give treatment options to terminally ill.
Capitolwire: Trouble already for potential gaming expansion bill?
Capitolwire: Concerns exist on all sides of charter school reform.
Capitolwire: UC temporary funding bill nearly across the finish line.
Capitolwire: House GOP positions more liquor bills for upcoming budget negotiations.
State House Sound Bites: JCJC drafting letter urging Republicans to reconsider cuts
State House Sound Bites: House GOP sets up push for liquor privatization
StateImpact: Allentown teen sues Trump administration for inaction on climate
StateImpact: McGinty hired by Philadelphia life sciences firm
StateImpact: Wolf urges Congress to fund health benefits for coal miners
Philadelphia
Inquirer: Philly community college students look at early effects of soda tax
Inquirer: PA. Senate leader balks at using gaming and booze revenue to close PA budget gap
WHYY Newsworks: Allentown teen sues Trump administration for inaction on climate
WHYY Newsworks: After Council changes parking rules, electric car owners hope for a Mayoral veto
WHYY Newsworks: New Trump order extends ' buy American' and 'hire American' rules  
SEPA
Bucks County Courier Times: Bucks County launches opioid awareness 'blitz' in Doylestown Borough
Bucks County Courier Times: Justice Center still under temporary occupancy after more than two years
Delco Times: BP sues Monroe Energy for $59 million, claiming breach of contract
Pottstown Mercury: Medal of Honor Grove in Schuylkill Twp. to be conserved
Pittsburgh
KDKA: Mayor's Use Of Trump In First Campaign Ad Infuriates His Challengers
Tribune Review: Dan Rooney's death signals 'changing of the guard'
Tribune Review: Peduto's offer to buy Penn Plaza 'pure politics,' attorney says
Tribune Review: Point Park University business school changes name, adds program
Tribune Review: Officials against $25-per-person state police fee find little support from towns paying for own forces
Tribune Review: Greater Latrobe approves additional bond issue for new school
Tribune Review: Mt. Pleasant announces street paving, sweeping plans
Tribune Review: Key Bellevilles Inc. of Allegheny Township celebrates 50 successful years
Tribune Review: Cheswick outlines schedule to pay overdue pension contributions
Tribune Review: Springdale Council restores parking to both sides of Pittsburgh Street
Tribune Review: Nine officers, employees of New Kensington's Spartaco Sporting Club arrested
Tribune Review: Brentwood Council considers removing parking meters, adding permits
Tribune Review: Brentwood nixes digital signs along portion of Brownsville Road
Post-Gazette: Point Park faculty push for first-ever contract by summer
Post-Gazette: Pa. House eyes gambling, expanded wine sales as financial panaceas
Post-Gazette: Pittsburgh region's air gets failing grade again, but it's getting better
Post-Gazette: Peduto administration confirms it tried to acquire Penn Plaza to maintain affordable housing
Post-Gazette: Move to end suspensions of young students gains steam in Pennsylvania
Post-Gazette: Pa. Superior Court recognizes same-sex common-law marriage rights
Post-Gazette: New H-1B visa guidance may disrupt startups
Post-Gazette: Top administrator for county's senior programs stepping down
Early Returns: Mayoral candidates deal with 'messy' campaign finance rules
Pittsburgh Business Times: New 174-unit apartment conversion approved on the edge of downtown
Pittsburgh Business Times: Wesley Spectrum, Family Services of Western Pennsylvania to merge
Pittsburgh Business Times: Steelworkers back Trump's buy American executive order
Pittsburgh Business Times: HP's Whitman to be CMU commencement speaker
Pittsburgh Business Times: Corbetts to receive honorary degrees at Point Park graduation
WESA: City Considers New Technology That Would Tell Workers When Public Trash Cans Are Full
WESA: Fitzgerald Hopes Pittsburgh Will Become A Tourist Destination For China
WESA: Lawmakers Continue To Protest Lack Of Information On Agency Mergers
WESA: Group Urging State Courts To Discipline Justices More Strictly, Transparently
KDKA: Expert Offers Tax Deadline Day Tips
KDKA: Police Union Threatens 'War' With Wilkinsburg Chief After 4 Officers Punished
City Paper: With the coming improvements of BRT, some bus riders will have to transfer to get all the way to Downtown Pittsburgh
Southwest
Beaver County Times: After four years, A&J Cafe in the Beaver County Courthouse to close in May
Beaver County Times: DEP urges homeowners to view updated mine subsidence map
Observer-Reporter: Snyder legislation on minor mental health services passes House
Observer-Reporter: Two Washington County commissioners receive appointments
Observer-Reporter: LaBelle residents file federal lawsuit over coal waste dump
Observer-Reporter: Whiskey Rebellion Festival organizers ask community for assistance
Observer-Reporter: Senate panel endorses full practice for nurse practitioners
Altoona Mirror: Pipeline drilling plan draws concerns
Altoona Mirror: Cedar Drive project moving forward
Altoona Mirror: Shuster pressed for meetings
Altoona Mirror: Altoona board sets public session
Altoona Mirror: Doctors seek opioids alternatives
Johnstown Tribune-Democrat: 'Values of regionalization': Penn Highlands president lays out vision for growth in Altoona, Somerset, beyond
Johnstown Tribune-Democrat: Northwest Bank contributes $50K to JARI anti-blight initiative
Johnstown Tribune-Democrat: Area leaders seek key to effective use of dwindling education funding
NEPA
The Times Leader: Debt restructuring back before Wilkes-Barre city council for vote
The Times Leader: Business slow for some as tax deadline nears
The Times Leader: Sale of unused Luzerne County rail for scrap postponed
The Times Leader: Wilkes-Barre police union: Order restricting access to internal reports 'hobbles' officers
Times-Tribune: Updated plaque honors 109 Lackawanna County citizens who were at Pearl Harbor attack
Times-Tribune: Scranton School Board candidates talk about finances, nepotism at debate
South Central
Patriot News: Three Mile Island, like much of nuclear industry, is on the brink
Patriot News: Does Pennsylvania have the most blue collar jobs in the U.S.?
Patriot News: Mostly Catholic but 100% Christian: What is Pa.'s Congressional delegation?
Patriot News: On Tax Day, lawmakers move to ensure professionalism of tax collectors
Lancaster Online: Pennsylvania legislation would bolster POLST end-of-life planning process
Lancaster Online: District attorney investigates alleged Sunshine Act violations in hiring of East Cocalico manager
Lehigh Valley
Express-Times: Tuesday with Toomey: Senator talks defense, taxes, health care
Morning Call: Air quality in the Lehigh Valley progressively improving, American Lung Association says
Morning Call: PA Planned Parenthood likely safe from new federal law
Morning Call: Cartwright speaks to friendly town hall
Morning Call: Allentown mayoral candidates address race and social justice
Morning Call: Six things that came out of Bethlehem City Council Tuesday
Morning Call: Pa. Legislature tries again to reform maligned charter school law
Reading Eagle: Boyertown School Board told of ramifications of closing Pine Forge Elementary School
Reading Eagle: Chester County real estate agent to challenge Meehan
North by Northwest
Centre Daily Times: Ivanka's brand prospers as politics mixes with business
Centre Daily Times: Sanders, Perez try to jumpstart Kentucky Democrats
Opinion
Tribune Review: Hurting the most vulnerable with minimum-wage hikes
Tribune Review: Full-blown Trump derangement syndrome
Bucks County Courier Times: How not to fix a bridge
Patriot News: Want Pa. to save $2.3 billion? Ban smoking in prison: Karl Rominger
Patriot News: Join us May 8 for real talk about real news: Editorial
Patriot News: It's time to fix Pa.'s DNA testing law: Stewart J. Greenleaf and Tedd C. Nesbit
Patriot News: Let's drain the Legislature's slush fund and use it to pay for pensions: Dan Truitt
Patriot News: Here's why we need an elected lieutenant governor: Franklin L. Kury
Lancaster Online: Strategic review of state-owned universities must deliver answers for Pennsylvania's flagging higher ed system
Daily News: Like Daytona, race for Philly DA keeps turning left
Daily News: Pa. lawmakers wrong in bid to hike prison sentences
Inquirer: More bad marks for Pennsylvania finances