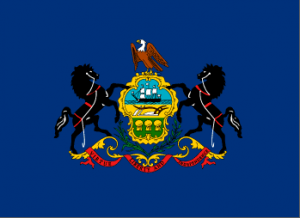 Casey calls Comey firing 'Nixonian, Seth Williams faces more Federal charges, and who do our readers think will win the Philly DAs race.  Good morning politicos, here's the Playbook!
Reader Poll: Who Will Win the Philly DA Primary?: The primary election for the Philadelphia District Attorney is under a week away, and the campaigns are ramping up for their final push, and we want to know who you think will win.
Casey: Comey Firing 'Nixonian': Senator Bob Casey is continuing his strong messaging against the Trump administration, especially after the firing of FBI Director James Comey.
Williams Faces More Charges: Federal prosecutors added more charges to their indictment of Philadelphia District Attorney Seth Williams.
Statewide
Capitolwire: Larger shorter-term pension payments could yield 'significant' future savings, says IFO actuarial note for proposed pension bill.
Capitolwire: Police body cam bill unanimously approved by Senate despite some transparency concerns.
Capitolwire: Gambling solution elusive in Senate.
State House Sound Bites: F&M poll shows Trump holding steady in PA
StateImpact: Surging gas-fired power generation in PJM region will force more coal plant closures, report says
Philadelphia
Inquirer: Lawyers ask DA to reverse course on Amtrak crash charges
Inquirer: Hite, on the hot seat, says district is working on a PFT contract
Inquirer: Voters Guide: 2017 Pennsylvania primary election
Inquirer: Philly controller's race heats up at forum, barbs exchanged
Inquirer: America is on fire. Sen. Toomey thinks the timing is unfortunate
Inquirer: The Montco-reared deputy AG who recommended firing Comey
Philadelphia Magazine: It Took Toomey 19 Hours to Comment on Comey's Firing
Philadelphia Magazine: DA Seth Williams Indicted on Additional Corruption Charges
WHYY Newsworks: West Philly gentrification means upheaval for these longtime residents
WHYY Newsworks: City Council grills Philly school leaders on suburban students taking prized slots
WHYY Newsworks: Kenney says legal pot should be sold in Pennsylvania liquor stores
WHYY Newsworks: 'Campaign for Qualified Judges' vets all 52 candidates ahead of Tuesday's Pa. primary
WHYY Newsworks: On 'Radio Times:' Kenney pushes back against the beverage tax pushback
WHYY Newsworks: Feds expand charges against Philadelphia's top prosecutor
WHYY Newsworks: Philly controller candidates spar in Democratic debate
Billy Penn: These young Philly veterans are convinced they can help the city
Billy Penn: The procrastinator's guide to the May 2017 Philadelphia primary election
SEPA
Bucks County Courier Times: State Rep. Scott Petri talks state budget at Upper Makefield town hall
Bucks County Courier Times: Congressman Fitzpatrick, formerly with the FBI, and other area lawmakers react to Comey firing
Bucks County Courier Times: Candidates tussle to determine direction for Bristol Borough
Delco Times: Pipeline neighbors sue Sunoco Logistics
Pittsburgh
Tribune Review: Some Pennsylvania businesses aren't too happy about a proposed smoking ban
Tribune Review: Peduto cites CNN report to back incorrect lead contamination claim
Tribune Review: Trump's approval rating soars among voters polled in Western Pennsylvania
Tribune Review: Poll: Pennsylvania voters shift toward making pot legal
Tribune Review: 2 challengers take on 3 incumbents for Norwin School Board seats
Tribune Review: 8 seeking 5 open seats on Leechburg Area School Board
Tribune Review: Experienced Democrats seek Upper Burrell supervisor nomination
Post-Gazette: Hillman's $800 million fortune will largely benefit Pittsburgh
Post-Gazette: Senate OKs bill to clear way for more police body cameras
Post-Gazette: ACA is working well in Pennsylvania, state insurance commissioner tells U.S. senators
Post-Gazette: Murphy meets privately with constituents to discuss healthcare bill
Southwest
WFMJ: Senior citizens in Greenville protest merger of state departments
Altoona Mirror: Sale of former SCI Cresson property finalized
Beaver County Times: Pipeline operator's request to change fuel source could have big impact on consumers
Beaver County Times: Beaver County Bar Association releases judge candidate ratings
Beaver County Times: Bartolotta's 'Tierne's Law' unanimously passes Senate committee
Beaver County Times: Sheriffs say Marshall's bill to give deputies same power as police would help public
NEPA
Standard-Speaker: Carbon attorney 'shoved out' of Trump rally invites bikers for beer
Standard-Speaker: Trio of Republicans battle for Tamaqua mayor
Times-Tribune: Unregistered group backs school candidates
Times-Tribune: Scranton board incumbents violate policy on donors
Times Leader: One city, two opposing economic outlooks for Wilkes-Barre
Times Leader: Dupont council president nominated for Game Commission board seat
South Central
Patriot News: Trump holds on to Pa. base in latest poll, but will he give Dems the midterm election?
Patriot News: Last-minute cash dumped into race for Harrisburg mayor
Patriot News: 'Confounding and troubling': Pa. Republican lawmakers at odds over Comey firing
Patriot News: Mayors to Congress: protect health care for the poor, don't defund Planned Parenthood
Patriot News: School 'lunch shaming' bill drafted in the Pa. Senate
Patriot News: Wolf's approvals are on the way up in new poll, but challenges remain: Analysis
Lancaster Online: Community activist Bristol Colon promises 'inclusive' administration, diverse spread of resources if elected mayor
Lancaster Online: Crowd rallies in support of legislation on Lyme disease treatment in Harrisburg
Lancaster Online: Rep. Lloyd Smucker explains his thoughts on Comey firing, health care and refugees
Lehigh Valley
Morning Call: Pa. GOP congressmen react to FBI director's firing
Morning Call: Allentown mayoral candidate David Jones says city is in 'fiscal crisis'
Morning Call: Allentown mayoral candidate Ray O'Connell calls for mayoral term limits
Morning Call: House changes 'Real ID' bill, putting Pennsylvania in tough spot to meet federal terrorism controls
Reading Eagle: Berks-area congressmen react to James Comey firing
Reading Eagle: House passes Gillen resolution to recognize medical professionals
North by Northwest
Erie Times-News: UPMC Hamot buys Erie bayfront building
Erie Times-News: Erie County prosecutor returns to work after charge dropped
Centre Daily Times: Barron sends message to Penn State alums about Beta Theta Pi charges
Opinion
Daily News: America is on fire. Sen. Toomey thinks the timing is unfortunate
Tribune Review: Firing the federal lunch lady: A food-fight win
Bucks County Courier Times: Can't anybody fix pensions?
Erie Times-News: Our view: Independent Russia probe is needed
Patriot News: Casey's 'lunch shaming bill' a chance for an important debate: Editorial
Patriot News: Ignore the Democrats' hysterics. Trump made the right call on Comey: Jeffrey Lord
Patriot News: Just how deep is the Democrats' bench for 2020?: Nick Field
Inquirer: Choosing the right judge is no simple task
Inquirer: Hillary's perfectly crafted untruths
Post-Gazette: For city school board: Udin brings gravitas; Kennedy on right track
Reading Eagle: Editorial: Timing of Comey firing raises questions