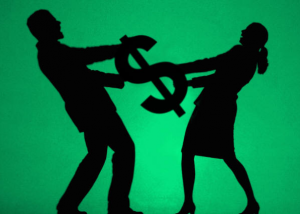 Just 7 days to go, politicos. The budget battle is reaching fever pitch. Good morning and here's the Buzz.
Plus we added a bonus Celebrity Look-Alike (number 2 in the list).
PA Unemployment Falls, Drops Below National Rate: The state unemployment rate dropped for the fourth consecutive month, the Pennsylvania Department of Labor & Industry announced Friday.
Rothenberg Boosts Meehan from Favored to Safe: The national elections handicapper says sophomore Rep. Pat Meehan is a lock to keep his suburban Philadelphia seat.
6/21 Ups & Downs: This is a week of all downs, politicos. Even the only up arrow, is a down. You'll see what we mean.
Reader Poll: HB818 on Abortion: Overreach, or Legitimate? Supporters say the bill prevents taxpayer money from going to abortions. Critics say it's an effort to restrict access to abortions. What do you think?
Reader Poll: Strouse is Dems' Best Bet in PA-8: According to PoliticsPA readers, Kevin Strouse is the Democrats' strongest candidate against Rep. Mike Fitzpatrick (R-Bucks).
Statewide
AP: Constitutional showdown looms at voter ID trial
Wall Street Journal: Pension Fund Takes Neighborly Advice
State House Sound Bites: Crunch time for Corbett's agenda, and state budget
State House Sound Bites: In debate over tattoo regulations, arguments have been inked before
PA Independent: PA Week in Review: Budget posturing nearing crescendo
StateImpactPA: Chloride Levels Remain Unregulated in Pennsylvania Waters
Capitolwire: House Republican transportation plan funds less than Senate. 'More responsible,' spokesman says
Capitolwire: Draft of McIlhinney's liquor bill released, but changes likely to come
Capitolwire: Senate plans Medicaid expansion bill for next week, with conditions
Capitolwire: Key legislator says Senate pension proposal 'doesn't solve the problem'
Philadelphia
Inquirer: Pa. GOP to propose another transportation-funding plan
Inquirer: Corbett looking for a policy win heading into election
Daily News: Council bristles at term 'summer vacation'
Daily News: Council OKs $3.8 billion spending plan
Daily News: Council OKs bill that chips away at house-theft problem
The Big Tent: Dem powerbroker Cohen raising cash for Toomey
WHYY Newsworks: Six things you don't know about Philly's budget
WHYY Newsworks: Political ads show entrenched sides of liquor privatization debate
Phillynow.com: Sen. Farnese livid over 'back-door' concealed-carry gun legislation
KYW Newsradio: Nutter Leads Session On Violence Crisis In Cities At U.S. Conference Of Mayors In Las Vegas
KYW Newsradio: House Leader: Members Prefer Gov's Transportation Plan
SEPA
Pottstown Mercury: Chesco still wants to abolish elected jury commissioners
Pottstown Mercury: Pottsgrove board OKs spending on administrator, security cameras
Daily Times: Darby hires company for upkeep
Daily Times: Delco schools to get panic alarm buttons
Daily Times: W. Brandywine affirms decision to drop fire service from Martin's Corner
Daily Local: Downingtown still tracking down sewer charge questions
Daily Local: Plan for walking path divides a neighborhood
Pittsburgh
Post-Gazette: Two Democrats topped $1 million for 2013 mayoral primary
Post-Gazette: PennDOT website traces transportation funding proposals
Post-Gazette: Air quality alert in effect for Pittsburgh region today
Tribune Review: Peduto campaign flush with cash
WTAE: Geneva College can exclude morning-after pill coverage
Early Returns: The candidate
Southwest
Beaver County Times: NRC performing seismic inspection at Beaver Valley nuke plant
Beaver County Times: EC's new manager absolved in Centax failure
Beaver County Times: Sign dispute in Patterson Heights not yet stopped
Observer-Reporter: McGuffey passes 2.67-mill increase
Observer-Reporter: Trinity School Board raises taxes 2 mills
Altoona Mirror: Citizen groups join religious institutions in caring for area cemeteries
Altoona Mirror: ARHS votes to join UPMC
Altoona Mirror: Booking center short on funds
South Central
Patriot-News: Pa. Turnpike scandal: Former CEO Joe Brimmeier was a master political operative
Patriot-News: PennDOT's project wish-list could funnel $750m-plus into region's roads and bridges
Patriot-News: Group fasting in protest of Philadelphia school cuts headed to Harrisburg
Patriot-News: Lower Paxton Township intersection reopened after being closed for construction project
Carlisle Sentinel: Greater Carlisle Area Chamber of Commerce celebrates 100 years
Carlisle Sentinel: Abc27 celebrates 60 years on-the-air
York Daily Record: Dillsburg Borough Council rejects Carroll Township Police contract
NEPA
Times-Tribune: In Marcellus Shale, Northeast Pa. companies find opportunities
Times-Tribune: Starvation victim fell through gap in the system
Times-Tribune: Tunkhannock Area School Board appeals arbitration award regarding teacher furloughs
Standard Speaker: Construction begins at flywheel plant
Standard Speaker: CBA approves sewage pact with Sugarloaf
Pocono Record: Is college worth it?
Lehigh Valley
Morning Call: Prof: Corbett could drag down fellow Republicans
Express Times: Bethlehem Area School District doesn't want charter school to receive TIF dollars
Express Times: Lehigh County business would benefit from privatizing liquor sales, lieutenant governor says
Express Times: Allentown School District could get up to $8 million in state aid
North by Northwest
Sun-Gazette: Superintendent reflects on career in education
Sun-Gazette: Hughesville-based consultants broker company sales
Centre Daily Times: Fight of his life: State College soldier Hartswick recovering from Afghanistan IED blast that claimed his legs but not his spirit
Centre Daily Times: Casey: 'We have to be vigilant' in fight to restrict chemicals used in IEDs
Opinions
Patriot-News: Lack of common sense prevails in prevailing wage debate: Editorial
Times-Tribune: Immigration cuts deficit
Joe Sestak, Philly.com: Shocked by their own tax code
Philly Inquirer: Buck-passing isn't a strategy
Philly Inquirer: Expanding Medicaid is the smart thing to do
Morning Call: The Devil and Tom Corbett
Express Times: LETTER: Postpone Pa. corporate tax cut, restore education funding
Blogs
Keystone Politics: How the Tavern License Cartel Hurts Most PA Restaurants
Keystone Politics: John Hanger Explains PA GOP's Plan of Attack against Allyson Schwartz
Keystone Politics: Northampton County Recidivism Rate Dropped From 69% to 36.5%
Pittston Politics: Bring in replacement if WA teachers strike
Pittston Politics: Nanticoke Area quite refreshing