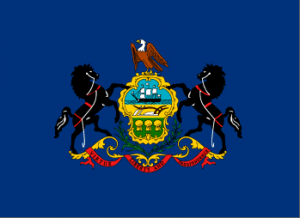 Sabato's Crystal Ball updated two Pennsylvania Congressional seats, the state Senate passes a revenue package that includes tax increases, and Emily's List puts three Pennsylvania Congressmen on its targeted list.  Good morning politicos, here's the Playbook!
Sabato Updates Two Pa. Congressional Seats: Sabato's Crystal Ball updated its rating of Pa-6 and Pa-7 from 'likely Republican' to 'lean Republican.'
State Senate Passes Revenue Package, Includes Tax Increases: The state Senate passed a revenue package to fill the $2 billion budget gap. The plan includes a tax on natural gas drilling, and on telephone, electric, and gas bills.
Emily's List Puts Three Pa. Congressmen 'On Notice' for 2018: Emily's List announced their national 'On Notice' list for 2018, which includes three in Pennsylvania, Congressmen Ryan Costello, Pat Meehan, and Lloyd Smucker.
Statewide
State House Sound Bites: As budget negotiations pause, here's the lay of the land
StateImpact: Sunoco's offer to Chester County residents gets mixed reviews
StateImpact: Senate budget measure would outsource environmental permit review
StateImpact: Delco's Middletown fires Sunoco contractor because of conflict of interest
StateImpact: Chesco advocates accuse developer of trying to muzzle free speech over toxic site
Capitolwire: PA Senate sends its budget package to state House.
Philadelphia
Inquirer: No matter what, officials say, sanctuary city funding restrictions hurt Philly
Inquirer: FactCheck: Trump's rally in Ohio
Inquirer: Judge scoffs at 'Chip' Fattah's $3 million demand
Inquirer: Sources: Ex-Philly Mayor Goode was witness whom feds say Brady tried to influence
Inquirer: Pa. speed camera bill gets boost from federal study
Inquirer: Scaramucci threats, insults inflame fierce White House fight
Inquirer: GOP health-care push up in the air after key senators threaten to withdraw support
WHYY Newsworks: Former Philly Mayor has role in Brady case
WHYY Newsworks: Trump's proposed ban on transgender military service proving unpopular on many sides
WHYY Newsworks: Trump Civil Rights brief sends more shockwaves through LGBTQ community
Philadelphia Business Journal: Republicans drop plans for import tax
Philly Voice: Rift between House, Senate GOP rocks health care legislation
SEPA
Pottstown-Mercury: Pennsylvania Senate approves plan with tax increases to close $2.2B budget hole
Bucks Local News: Congress Sends Sanctions Package to the President's Desk
Bucks Local News: Boy Scouts Apologize For Trump's Politically Charged Jamboree Speech
Bucks Local News: Explosive testimony on Putin's corruption
Daily Local News: Analysis: GOP disunity painfully clear in Senate debate
Daily Local News: Trump's transgender troops ban divides veterans in Congress
Pittsburgh
Tribune Review: Medical marijuana job fair draws hundreds in McKeesport
Tribune Review: 4 vendors to Pennsylvania Liquor Control Board agree to pay $9 million in penalties for gifts to agency officials
Tribune Review: Google, ed tech experts choose 11 Western Pa. schools for national pilot project
Post-Gazette: Pa. overdoses from fentanyl way up in 2016, DEA report says
Post-Gazette: Senate approves changes to teacher layoffs as part of Pennsylvania budget plan
Post-Gazette: Senate's severance tax bill makes major changes to Marcellus Shale permitting
Post-Gazette: Pa. Senate approves budget balanced by drilling, utility taxes; its fate in House is unclear
Post-Gazette: Pennsylvania's transgender Physician General decries Trump ban for military service
WESA: Highlights Of PA Senate's $2.2B Revenue Package
Southwest
Beaver County Times: Monaca officials seek funding for $17 million revitalization project
Beaver County Times: Former Beaver County Commissoners staffer Joe Weidner now working for Rep. Rothfus
Beaver County Times: Budget bill passes state Senate without support of local GOP lawmakers
Altoona Mirror: Cambria controller, resident face off
NEPA
Times-Tribune: Scranton City Council approves Act 47 exit plan
Standard-Speaker: Why did the mayor back out of HCA paving deal?
Times Leader: Senate-approved plan to balance Pa. budget includes borrowing, tax increases
South Central
York Dispatch: York's senators oppose Senate's plan to close $2.2B budget hole
Patriot News: No budget yet: Pa. House majority starts 'review' of Senate/Wolf plan
Patriot News: Fentanyl knocks off heroin as top killer drug in Pennsylvania
Patriot News: Pa. Senate sends $2.2 billion revenue package, including tax hikes, to the House
Patriot News: No budget yet: Pa. House majority starts 'review' of Senate/Wolf plan
Patriot News: Firms to pay $9M to feds to resolve LCB payola case
Patriot News: Push to balance budget may legalize sale of fireworks for Pa. residents
Patriot News: Senate-passed education bill tries again to eliminate seniority-based teacher layoffs
LNP: Pennsylvania Senate Republicans agree on $2 billion budget hole fix
Lehigh Valley
Reading Eagle: Death spiral: Data show opioid crisis worsening
Reading Eagle: State senators from Berks sound off on budget bill
Reading Eagle: Reading Mayor Wally Scott says residents can trust City Hall
Morning Call: Pennsylvania Senate narrowly approves $600 million tax bill
Morning Call: Allentown Mayor Ed Pawlowski pleads not guilty in federal court on corruption charges
Morning Call: Court docs: Shakedown garnered Pawlowski Eagles playoff tickets, other gifts and campaign contributions
Morning Call: Who are Allentown Mayor Ed Pawlowski's co-defendants Scott Allinson and James Hickey?
Morning Call: Pa. legislators react after Senate health care vote falls short
North by Northwest
Williamsport Sun-Gazette: Senate Republicans agree on plan to fix $2B budget hole
Centre Daily Times: White House official goes on profane rant against coworkers and leakers
Erie Times-News: GE plans to cut 575 jobs at Erie plant
Opinion
Inquirer: Trump's transgender military ban is mean-spirited, bigoted and a travesty
Inquirer: Changes to Pennsylvania and Philly's forfeiture rules too weak
Philadelphia Magazine: Now Isn't the Time for Marginalized People to Compromise
WHYY Newsworks: Now is the time for Americans to redefine patriotism
WHYY Newsworks: Trump sells out thousands of American soldiers (gee, big surprise)
Pottstown Mercury: Government programs have eternal life
Bucks County Courier Times: Globalization vs. nationalism
Williamsport Sun-Gazette: The part of bad faith?
Tribune Review: Effectiveness against addiction: Maximize tax dollars' impact
Patriot News: Pa. lawmakers need to reject severance tax push – here's why: Opinion
Patriot News: Here's a modest proposal to balance the #PaBudget: Opinion
LNP: Any plans to build a casino in Lancaster County should come up snake eyes
Erie TImes-News: Our view: GE deals another blow to Erie region