Lawmakers in Harrisburg are divided about whether to open up the state's economy or not, a longtime editor in the Philly suburbs announces his retirement, plus a GOP Congressman receives an endorsement from an environmental group. All of that and more are in this week's Ups and Downs. 
Every week PoliticsPA sends an exclusive extra Up or Down to Playbook subscribers. See who gets the extra up or down next week: sign up here.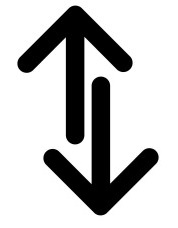 Reopening PA. To open or not to open, that is the question in the state legislature. As the Philadelphia Inquirer reports, Pennsylvania is one of many states that is involved in the national partisan battle of whether or not to reopen many businesses. Many Republicans in Harrisburg voted for a bill to allow many businesses in the state to reopen, while Democrats opposed it. 
SEPTA. National news was made last week after a video went viral of Philadelphia police officers physically removing an unmasked man off of a SEPTA bus due to him violating a rule of now wearing a mask. WHYY reports that the policy, which was rolled out with no formal announcement, was reversed by SEPTA less than a week after the incident occurred. In an effot to make amends for the incident, SEPTA is distributing about 20,000 surgical masks to riders on select buses and trains and select transportation hubs, according to WHYY.
Harrisburg. The city mourns the loss of a committed public servant. Gerald Welch, a Harrisburg School Board Member and social worker, died at the age of 56 this week after being diagnosed with COVID-19 just last week.  
Phil Heron. "The Delaware County Daily Times without Phil Heron is like Wawa without coffee," a reader of the Philly suburban paper perfectly said. The longtime editor of the Delaware County Daily Times announced that Friday, April 17 would be his final day with the paper after 38 years. Heron's critical work will be missed, but a tip of the cap is warranted to the longtime editor for his impressive career with the paper. 
John Yudichak. Pennsylvanians know by now how seriously we should all be taking COVID-19, especially Luzerne County residents as it has become one of the hardest hit regions in the state. In helping get the word out about the virus, the Independent Senator teamed up with Los Angeles Angels Manager Joe Maddon, a Hazleton native, and All Star player and future Hall of Famer, Albert Pujols to make Public Service Announcement's urging those in the region to stay home and stop the spread of COVID-19. 
Kathy Dahlkemper. The reasoning is good, the optics are bad. The Erie County Executive faced controversy when it was made known that she violated the county's stay-at-home order. She visited family members at her cottage in Ripley, New York on March 29. Dahlkemper addressed the trip during a news conference on April 11, according to the Erie Times-News. She said she was visiting her daughter, who had been undergoing mental health treatment, and described the visit as a "wellness check."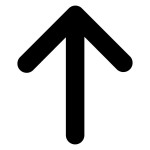 Brian Fitzpatrick. The GOP Congressman from Bucks County has to maintain bipartisan endorsements to keep his swing seat in the blue trending Philadelphia suburb. He recently scored an endorsement from The League of Conservation Voters Action Fund, according to Roll Call. The environmental group has only endorsed Democrats this cycle, prior to Fitzpatrick's endorsement. 
Thomas Tull. Last week, Philadelphia Eagles owner Jeffrey Lurie earned an up arrow for his donation of $1 million to Penn Medicine, but this week's arrow goes out to one of the part owners of the professional football team in western PA. Tull, a part owner of the Pittsburgh Steelers, donated $4.2 million to local hospitals mainly serving black communities, according to KDKA. 
TWEET OF THE WEEK 
Nature is healing, we are the virus. https://t.co/2muaDBJNJp

— Stephen Caruso (@StephenJ_Caruso) April 16, 2020