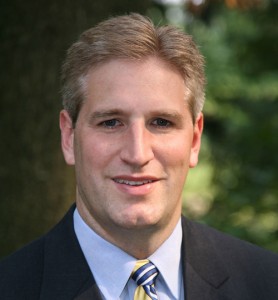 The battle for the Republican nomination in the 2016 Attorney General race was set to be one of the most competitive contests next year.
Not anymore.
On Saturday, State Rep. Todd Stephens dropped out of the race. The decision seemed to be motivated by the show of support for State Sen. John Rafferty from the party establishment.
For instance, on Friday the Southeast Caucus Chairman Michael Meehan released the results of straw polls he commissioned in SEPA counties.
| | | | |
| --- | --- | --- | --- |
| County | Stephens | Rafferty | Vacant/Absent |
| Bucks | 0 | 15 | 2 |
| Chester | 1 | 14 | 0 |
| Delaware | 0 | 15 | 1 |
| Philadelphia | 1 | 11 | 0 |
Shortly afterward, Rafferty won straw polls among the Southwest and Northwest Caucuses by 31-26 and 35-4 margins respectively.
According to the Rafferty campaign, they held a 162 to 82 advantage in the fight for the party's formal endorsement which was set to be voted on at their winter meeting in January.
"With today's votes, it's clear Senator Rafferty will have the votes he needs to win the endorsement," Stephens stated in a message to supporters and the press. "I want to congratulate him on his win, and thank him for a spirited contest for the endorsement. It's clear that his four years of hard work preparing to run paid off."
He also thanked all the officials who endorsed him, a considerable list that included Speaker Turzai and Majority Leader Reed as well as State Sen. Scott Wagner. In fact, earlier this month Stephens won the straw poll of the Republican Central Caucus.
Nonetheless, Rafferty appears to be the presumptive GOP nominee for Attorney General.
"I want to applaud and thank Rep. Todd Stephens for running a spirited campaign for the endorsement and I look forward to working with him to restore credibility and competency to the Office of Attorney General," Rafferty stated. "With the strong support I have received so far, I am confident that my campaign will successfully earn the endorsement of the Republican Party of Pennsylvania and win the election this November."