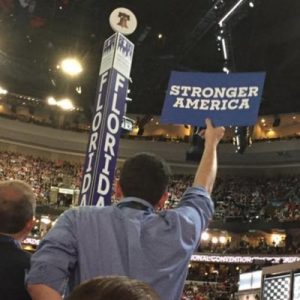 U.S. Senator Bob Casey's re-election campaign named former Pennsylvania Democratic Party senior communications advisor Max Steele as its Communications director.
"Max has extensive experience in high profile races in large swing states and we're excited to have him leading a talented communications team on behalf of Senator Casey's campaign," Casey's campaign manager M.E. Smith said.  
Steele is a native of Florida, where we worked as the Florida Democratic Party's communications director before coming to Pennsylvania in May of 2017 to join the Pennsylvania Democratic Party.  
"I'm thrilled to be joining the campaign as we work to reelect Senator Casey.  Senator Casey's record of delivering results for Pennsylvania's workers, seniors, and middle class families is second to none and I look forward to helping share that message with voters across the Commonwealth," Steele said.