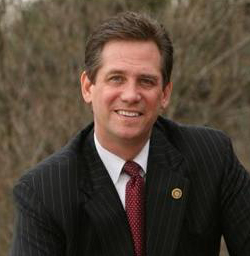 Bruce Castor is looking to return to the office of Montgomery County DA.
According to Jenny DeHuff of the Daily News, Castor opened up to a run after incumbent DA Risa Vetri Ferman announced her plans to seek a County Court seat.
Castor confirmed to PoliticsPA that he will indeed be running and also dismissed speculation that this race could be a springboard to challenge Attorney General Kathleen Kane in 2016.
"No thought currently of running for AG," he said. "There's no shortage of excellent GOP DAs already to run. I expect I'll support one of them."
Castor served as Montco's District Attorney from 2000 to 2008. He currently sits on the county's three-person Board of Commissioners as the sole GOP representative alongside Chairman Josh Shapiro and Vice Chairwoman Leslie Richards.
In 2004, Castor battled Tom Corbett for the Republican nomination for Attorney General but came up short with 47% of the vote.
In 2013, he briefly floated the possibility of challenging Gov. Corbett for the GOP gubernatorial nomination but decided against it.
Update: Castor has officially announced his candidacy on his Facebook page.