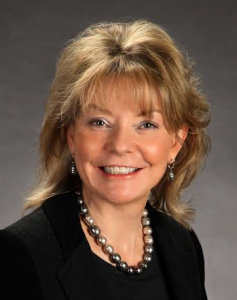 As the primary election for Pennsylvania's State Supreme Court draws closer, endorsements are becoming more crucial and more prevalent.
Yesterday, Judge Christine Donohue's campaign announced several endorsements from Lehigh Valley Democratic leaders. Among them were: Lehigh County Chief Executive Tom Muller, Northampton County District Attorney John Morganelli, State Senator Lisa Boscola, Easton Mayor Sal Panto, and retired Superior Court Judge Robert Freedberg.
Currently, Donohue serves as a judge on the Pennsylvania Superior Court, a term that started in November 2007. She is competing for one of three open seats.
One of Donohue's new backers, Attorney Morganelli, stated that, "Judge Donohue brings the working family, Lehigh Valley values to the bench that make for a common bond to the voters of our region."
The PA Bar Association has also highly recommended Donohue, stating that she "demonstrates a wealth of knowledge in a variety of areas…[with a] reputation [of] intelligence, conscientiousness, and objectivity."
Retired Superior Court Judge Robert Freedberg also recommended Donohue.
"I served with many judges throughout my career and Judge Donohue stands out as one of the finest," Freedberg said. "She has a fin[ely] tuned legal mind and unimpeachable integrity. She will make an equally outstanding Supreme Court Justice and I endorse her without hesitation."
Along with these new supporters, Donohue also received the endorsement of the Pennsylvania AFL-CIO last March.
Judge Donohue expresses her gratitude for all of these endorsements, "I am humbled and grateful and will work every day to honor the trust and support I have been given."