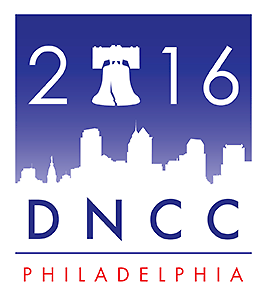 The Democratic National Convention Committee (DNCC) has announced that they have signed an official Project Labor Agreement with local trade unions for work at convention venues.
The Democratic National Convention Committee pointed out that the use of organized labor is a display of commitment to Democratic values and "the working people that make up the backbone of the Party."
DNCC members believe that the Project Labor Agreement will benefit working families and taxpayers throughout the region by ensuring that the convention is ran smoothly and on budget.
"I'm pleased that our hard work and preparation has kept us on time, on task and on budget as we move into a critical phase of convention planning," said DNCC CEO Rev. Lead D. Daughtry. "The labor community is a vital partner to our Convention efforts and to our work in the Democratic Party. Their commitment to protecting the rights of workers and working families is reflective of the core principles our Party will illustrate during the Democratic National Convention. Our valued labor partners will ensure that this convention is built efficiently with an unparalleled quality of craftsmanship. We are ready to transform the Wells Fargo Complex into the epicenter of American politics, where we will come together to convey our Democratic values and ideals to the world."
"The Philadelphia Building and Construction Trades Council is pleased to be signing a Project Labor Agreement today with organizers of the Democratic National Convention to deliver a first-class convention that will be seen and heard around the world," said John J. Dougherty, Business Manager, Philadelphia Building and Construction Trades Council. "Several hundred of our highly-trained tradesmen and tradeswomen will be working seamlessly and around-the-clock to put together this amazing show in just seven weeks. We will make Philadelphia and the DNC extremely proud."
"Organized labor was a major part of the successful 2000 Republican convention and I'm confident that this summer's event will be even better," said Patrick J. Eiding, President, Pennsylvania AFO-CIO. "I'm excited to partner with the Democratic National Convention Committee on this historic agreement."
"When we host a major event like this convention, Philadelphia's working men and women are the real stars of the show," Eiding continued. "From building stages to serving meals to keeping the streets clean, these working people are what make Philadelphia such an attractive choice to organizations like the DNC."
Last week Rendell announced that the Democratic National Convention was $10 million short of their bid to raise $64 million for the convention. This new Project Labor Agreement could help them close that gap.