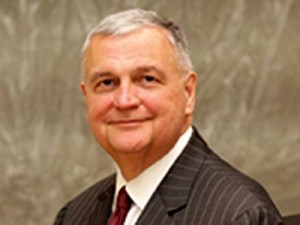 Robert Kearns' sad saga has seemingly come to a close.
KYW Newsradio reports that the former Montco GOP chairman pleaded "no contest" today to an indecent assault charge stemming from an incident with a female co-worker after an October 2013 party at his law firm.
The "no contest" plea does not admit guilt, but does recognize that the prosecution has enough evidence to obtain a conviction, should the proceeding go to trial.
The plea did not net Kerns any time behind bars, and apparently the victim is fine with this, according to Pennsylvania deputy attorney general Daniel Dye.
"She is someone that came in here today hoping that he would be 'aired out,'" Dye said. "In the world that we live in today, many individuals who perpetrate are never seen for who what they truly are, and as of today the defendant is seen for exactly what he is."
Kern's defense attorney Brian McGonagle acknowledged his client did not wish for a drawn out, combative trail.