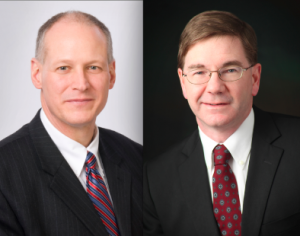 A super PAC aimed at boosting Republican congressional candidates has earmarked $239K for television ads to support Keith Rothfus in his race against Mark Critz.
A spokesman for the YG Action Fund, which founded by former House GOP staffers to boost the efforts of the National Republican Congressional Committee, told PoliticsPA the ads will begin on Sept. 21.
POLITICO reported the size of the buy Friday.
The 12th district congressional race is shaping up to be the most hotly contested in the state this year. The NRCC and its counterparts at the DCCC have reserved millions of dollars in airtime already, and several other groups are already on the air in the district. That's on top of the two candidates, who are also on TV.
A related group, the YG Network sent out a mailer meant to connect Critz with an unpopular Medicare proposal earlier this week.