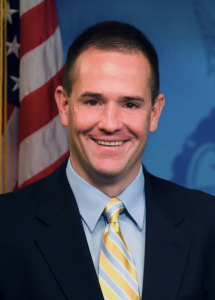 Kevin Haggerty takes his seat back in the General Assembly, after losing to State Rep. Frank Farina in 2014 when their districts combined.
With 99% of precincts in, Haggerty was able to get 40% (5,773 votes), while Farina finished with 38% (5,444 votes). Thomas Lukasewicz took home 22% (3,204 votes).
Farina was marred in a controversy over receiving free Penn State tickets, although he payed them back later.
Haggerty, the Democratic nominee, will be facing Republican nominee Ernest Lemoncelli in the general election.
The 112th district includes Archbald, Blakely, Dunmore, Jessup, Olyphant, Throop and parts of Scranton.