Interview: Burns Means Business
By Keegan Gibson and Ali Carey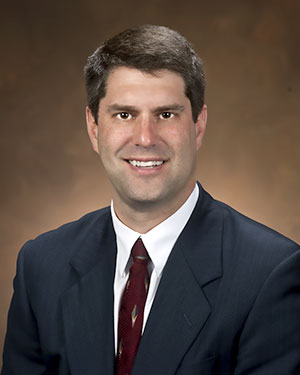 After months of deliberation and whispers among political insiders, businessman and former Pa-12 congressional candidate Tim Burns finally made it official.  He is running in the Republican primary for U.S. Senate.
In an interview with PoliticsPA, Burns emphasized his business background repeatedly and said the state of the economy was the reason he ultimately decided to get in the race
"Unemployment is just as high as it was.  In fact, it's even worse," he said.  "I think the next election is critically important and I think we have an opportunity to defeat Bob Casey as a conservative with real world business experience."
Burns founded a pharmaceutical software company in 1992 which grew to employ over 400 workers.
In 2010, Burns lost to Rep. Mark Critz by nine points in a special election to replace the late Rep. Jack Murtha, but lost by only 1 percent in a rematch that fall.  He said the experience will be an asset to his Senate run, not a liability.
"I ran in a district that had barely 29% Republicans, virtually no Independents and I ran against what was supposed to be John Murtha's protégé and still managed to raise $2 million," Burns argued. "I over performed for registration substantially.  If I did that then at the state level, I think I could win in a landslide.  I think you have to put that last campaign in perspective."
One benefit from the 2010 races: a rolodex of national donors who likely haven't yet been introduced to Burns' primary opponents. In the mean time, Burns said he won't be able to self-fund his campaign, but he will "certainly do his part and put some money into this race."
Burns' tone was not vitriolic; he focused on economic issues and the Senator Casey's relationship with President Obama. His campaign consultant Ray Zaborney was more blunt.
"The truth is that the guy supported a failed President and a failed policy.  Bob Casey is a nice enough man but I think you're going to see voters who want a different direction for the country and he's basically been Obama's caddy," he said.
Zaborney's wife, top GOP fundraiser Jen Holman Zaborney, is also joining the team. She worked with Burns during his congressional campaigns.
What's next for the candidate? Meeting party leaders, activists and donors.
"We need to raise a lot of money and we need to get in front of a lot of people and that will be our focus from here on out," said Burns.