The Senate Minority leader decides where he stands on calls for a member of his delegation to resign, the Governor's infrastructure plan receives bipartisan support, while legislation to address skill games enters the spotlight. All of that and more are in this week's Ups and Downs.
Every week PoliticsPA sends an exclusive extra Up or Down to Playbook subscribers. See who gets the extra up or down next week: sign up here.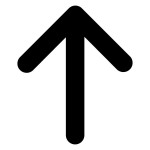 Wolf's Infrastructure Plan. His proposal hasn't passed yet, but it's roll out featured bipartisan support. Wolf's office released a statement showing that 99 House and 25 Senate members support the legislation thus far, just shy of the votes needed to pass. Pennsylvania Capital-Star reports that the House bill has 83 Democratic sponsors and 16 Republicans on board. GOP leadership remains adamant in their opposition to the plan, but a spokesperson from Wolf believes more GOP members will hop on board to reach the majority needed.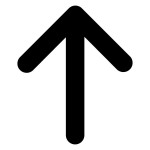 Jay Costa. We have an answer from the Senate Democratic Minority Leader. After waiting and seeing the results from the investigation into state Sen. Daylin Leach's behavior, Costa is on board with fellow Democratic leaders in calling for Leach's resignation. Pennsylvania Capital-Star reports now that over 2 dozen Democratic officials have called for Leach to step down. Leach believes the report exonerated him and is accusing Costa of trying to force him into a cover-up, but more Democrats are following Costa's lead for Leach to resign from the Senate.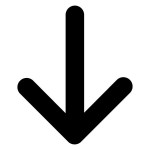 Skills Gaming Advocates. It wasn't a great week for the "skills games" industry in PA. State Sen. Tommy Tomlinson (R-Bucks) alongside some Democratic colleagues and the Pennsylvania Lottery and State Police debuted legislation to make "skills games" illegal. The debut of the bill detailed the amount of money the Pennsylvania Lottery projects it would lose if the games were kept legal, thus taking away money from various senior citizen programs funded by the Lottery. Advocates of the skills games believe that the law should crack down on "illegal machines", but believe that doesn't include their gaming. They also balked at the calls of the lottery losing revenue, citing recent record highs and internal polling that suggests those who gamble will not abandon the lottery for their gaming.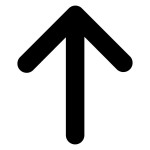 Fitzpatrick's Moderate Reputation. When he campaigned for reelection in 2018, he branded himself as an Independent Republican voice for Bucks County. The GOP representative has moved even more to the middle during this session of Congress. A recent article from Roll Call shows that Fitzpatrick is tied for having the third biggest decline in party unity score this session from 2018 to May 16 of this year.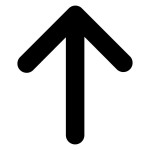 Col. Robert Evanchick. The acting State Police Commissioner, who has been serving in that role for over a year, is officially taking on the job after being unanimously confirmed by the state Senate this week.
Makala Ashmar. There's new leadership for the Pennsylvania Young Republicans. Last weekend, they convened to elect the new leadership team for the 2020-2021 term and voted Makala Ashmar of Lehigh Valley to lead as Chair of the PA Young Republicans.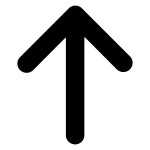 Child Marriage Ban. If there's one thing both sides of the aisle could agree on this week, it was about reforming the state's minimum age to get married. The House unanimously voted to ban marriages for when either party is under 18 years old. The current law permits those under 18 to get married if parents or guardians agree with those under 16 being able to marry if a judge decides it's in the child's best interest.
TWEET OF THE WEEK
In honor of the 75th anniversary of D-Day this week.
"The eyes of the world are upon you. The hope and prayers of liberty-loving people everywhere march with you."
– Gen. Dwight D Eisenhower's message to the Allied forces 75 years ago today #DDay75

Thank you to the brave warriors who freed Europe and saved the world. pic.twitter.com/vMIaPtdhd6

— Pennsylvania House Democrats (@PaHouseDems) June 6, 2019
#WWII veterans honored in the #PAHouse this week, pictured with members of the #PAHouse who have served in the United States Armed Forces.#DDay75 pic.twitter.com/ZZU7IhneLZ

— PA House Republicans (@PAHouseGOP) June 6, 2019