Congressman Mike Kelly (R-Butler) has reached out to opponent Ron DiNicola to ask for three debates this fall in the new PA-16.
In a letter sent to the campaign of his Erie-based challenger, Kelly wrote that the debates will give voters the best opportunity to learn more about each candidate's platform before making their choice on Election Day.
"For more than seven years, I have had the honor to represent the people of Western Pennsylvania," Kelly said in a press release. "I look forward to this opportunity to talk about how I have been working on their behalf to create an environment for economic growth in our region."
In his letter to DiNicola, Kelly added that he even "took the liberty of confirming the availability of each of these venues and corresponding dates."
All three are scheduled for weekday evenings in October — at Mercyhurst University, Grove City College and Butler County Community College.
Citing busy schedules and responsibilities to constituents, incumbents often leave it up to their challengers to chase them down for debates. Sometimes, it's hard to get a sitting congressman or senator to agree to a set schedule, especially months in advance.
Tony Coppola, DiNicola's campaign manager, said he sees the move as a good sign for his candidate.
Coppola said Kelly's entire career has been spent working on behalf of special interests — including his own — and the debates with DiNicola will give voters a clear choice.
"I think Congressman Kelly is concerned and knows he's in for a fight," Coppola said Friday.
The DiNicola campaign already had been working on its own planned debate schedule, he said, and representatives from both sides will be in touch soon to settle on "mutually agreed-upon times and locations."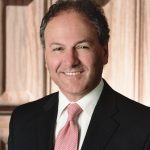 While the DiNicola campaign sees the debates as a sign of Kelly's vulnerability, Kelly Campaign Finance Director Ann Coleman said the congressman simply wants a chance to reach out to voters in three large media markets. This allows both campaigns to reach the maximum number of constituents.
"We have a huge district," she said Friday afternoon. "And he wants to make sure he's available to everyone."
Coleman was adamant that Kelly does not feel threatened by recent Public Policy Polling results, conducted on behalf of the DiNicola campaign, that show the Democratic challenger within striking distance.
The two are "absolutely not" related, she said.
In a press release accompanying Kelly's letter to DiNicola, the congressman said he's all about straight talk and common sense, and he believes that attitude will resonate with voters.