Harrisburg Republicans plan an in-person gathering at an "upscale" resort, Gov. Tom Wolf receives backlash from fellow Democrats on COVID-19 vaccine distribution, plus an op-ed in the Philadelphia Inquirer leads to a bill being introduced. All of that and more are in this week's Ups and Downs.
Every week PoliticsPA sends an exclusive extra Up or Down to Playbook subscribers. See who gets the extra up or down next week: sign up here.
Harrisburg Republicans. The pandemic isn't stopping their next gathering. Spotlight PA reports that despite the pandemic, Republicans who control both chambers in the state legislature have scheduled their upcoming gatherings in person at the "upscale" Nemacolin Woodlands Resort. Spotlight PA describes it as "one of the state's best-known luxury resorts." A GOP lawmaker that is not named in the story said "it's not a good look." 
Dr. Denise Johnson. Pennsylvania's next Physician General. Gov. Tom Wolf announced the nomination of Dr. Denise Johnson M.D., FACOG, FACHE, to serve as Pennsylvania's physician general, taking over for interim Physician General Dr. Wendy Braund. Johnson most recently served as the Chief Medical Officer at Meadville Medical Center in Crawford County.
Bucks County GOP. People living in the Philadelphia suburbs have been experiencing enough issues when it comes to COVID-19 vaccination availability, so you can imagine how they'd react when they receive a call from a number that isn't actually from Johnson & Johnson. Levittown Now reports that residents of Bucks County last Friday received a call from the caller ID of Johnson & Johnson, however the robocall was asking them to participate in ballot petition collection events at a Bucks County GOP office. The committee issued an apology for what they said was a technological error.
Tom Wolf. The COVID-19 vaccine rollout hasn't been exactly smooth in the commonwealth, particularly in the Philadelphia suburbs. The Philadelphia Inquirer reports that fellow Democrats have been frustrated with Gov. Tom Wolf's handling of the matter, even describing a meeting with Wolf's health secretary on Monday as "disappointing and frustrating."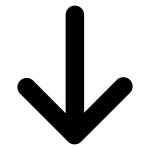 Jim Kenney. Fallout from the Philly Fighting COVID scandal continues. According to The Philadelphia Tribune, a report from the city Inspector General Alexander DeSantis showed that Philadelphia Mayor Jim Kenney's administration's Department of Public Health "failed to properly vet" Philly Fighting COVID before partnering with the group.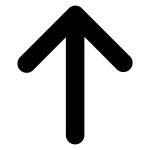 Pat Catena, Bethany Hallam, and Anita Prizio. These three Allegheny County Councilmembers led the charge in the passing of a paid sick leave bill. Although legal challenges may remain, it's a long hard fought win for these three elected officials. 
Maria McLaughlin. While the GOP nomination for PA Supreme Court is still up for grabs, this Philadelphia Democrat can set her sights on the general election. The AP reports that Superior Court Judge Maria McLaughlin is the lone Democrat to file paperwork for the open position on the PA Supreme Court. Commonwealth Court Judges Kevin Brobson and Patricia McCullough and Philadelphia Common Pleas Court Judge Paula Patrick are the three GOP candidates seeking the party nod for November. 
Ann D. Bieber. Allentown's Neighborhood Improvement Zone has a "complete board of directors for the first time in nearly two years," according to the Allentown Morning Call. Ann D. Bieber, president of Lehigh Carbon Community College, was unanimously approved by Allentown City Council to serve on the board.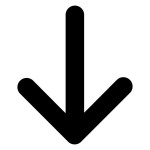 Greene County's Finances. Adjusting to life without coal hasn't been easy in southwest PA and challenges remain for Greene County. Spotlight PA reports that despite receiving millions in payouts from the natural gas industry in recent years, Greene County is "going broke." 
Abraham Gutman. Journalism can make a difference. Gutman, a member of the Philadelphia Inquirer Editorial Board, wrote a story in December 2020 about a U.S. Citizenship test question that asks if the person applying for citizenship has "ever been a habitual drunkard?". Rep. Brendan Boyle took note of this question and introduced a bill to remove this question. 
Pittsburgh Penguins. Photoshopping masks on to fans faces doesn't seem like a good idea, but that's exactly what the Pittsburgh Penguins social media team did. Fox News reports on the image from Getty that the Penguins altered and the pushback they've received from it on Twitter. 
Citizens of McKeesport. Making sure public meetings remain public. The Tribune Review reports that McKeesport City Council and a group of citizens reached an agreement to make sure that future public meetings are accessible. 
TWEET OF THE WEEK
"Siri, what does it look like when someone hasn't attended my PA petition training?" (Or anyone else's.) pic.twitter.com/MQ9n5Wdxik

— Adam Bonin (@adambonin) March 10, 2021
"I need to meet the man who says he lived inside Veterans Stadium"—Joe Biden, probably pic.twitter.com/b2GbuEE8TQ

— Dan McQuade (@dhm) March 10, 2021