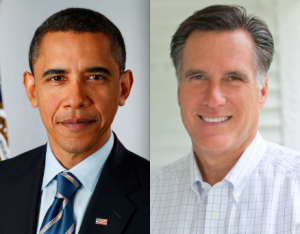 President Obama is holding steady in Pa. according to the latest survey from the Allentown Morning Call and Muhlenberg College. He leads Mitt Romney 50 percent to 45.
That's 1 point better than the MCall poll released last week, when he lead 49 percent to 45.
Obama leads among independents (52 percent to 34) and women (52 percent to 42). Romney leads among men (49 percent to 47).
More of the poll's details are posted here.
The pollster surveyed 444 likely voters from Oct. 17 to 21 via live interviews. The margin of error is plus or minus 5 percent.
49 percent of respondents identified as Democrats; 40 percent as Republicans.
Its results almost perfectly mirror Obama's Real Clear Politics average lead in Pa.: 5 points, 49.7 percent to 44.7 percent.