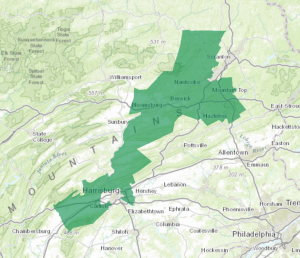 Congressman Lou Barletta is debating whether to accept the opportunity to lead the Department of Labor.
If he decides to the executive branch, where does that leave the 11th Congressional District?
Well, the primary process is rather complex. Instead of an election, the party picks its own nominee.
For the GOP, county parties pick community members who represent precincts in the 11th District. This is particularly relevant as the 11th District spans ten separate counties: Carbon, Columbia, Cumberland, Dauphin, Juniata, Luzerne, Montour, Northumberland, Perry and Wyoming.
These conferees then choose a nominee which the state party then must ratify.
As for the Democrats, the county parties would recommend candidates to their Executive Committee, which will hold a vote to decide their nominee.
Only then would a special general election take place.
As for who those candidates might be, we'll tackle that if Barletta makes the leap.