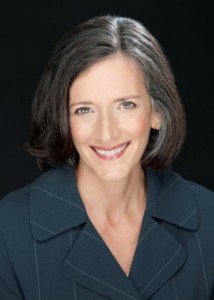 Physician Val Arkoosh's campaign accelerated as the May 20 primary date approaches, garnering more local support as the days zip by.
On May 4, the Upper Dublin Democrats organized an Iowa-style caucus meeting where Arkoosh won a non-binding straw poll in receiving 57 percent of the votes against the other three Democrats she will face (State Rep. Brendan Boyle, State Senator Daylin Leach and former Congresswoman Marjorie Margolies).
In terms of endorsements, Arkoosh obtained the local support of the Springfield Township Democratic Committee in a unanimous decision.
"The Springfield Township Democratic Committee voted to unanimously endorse Val Arkoosh for Congress because of her leadership in our community for over the last 17 years and her reputation for putting people first," said Adina Birmbaum, chairwoman of the Springfield Township Democratic Committee. "We know that with Val in Congress we're going to have an effective ally who represents the issues we all care about, someone who will bring people together and break through the partisan gridlock."
Arkoosh also picked up the support of Abington Ward 1 Commissioner and Vice President of the Board of Commissioners Steven Kline.
"I have chosen to endorse Dr. Val Arkoosh for Congress because I believe her fresh voice will bring an optimistic view in a sea of pessimism and partisanship," said Kline. "Val has exhibited a depth of knowledge needed to be effective with the energy and fresh outlook needed to advance the country and our district without being bound by old ideas, old leadership and old debts. We can all agree Congress needs a change and I believe we can do our part by electing people that will rise above all politics and do what is needed to benefit us all.  Val Arkoosh is that person and I am proud to lend my support in her bid to be our representative for the PA 13th Congressional District."
Arkoosh responded to her new supporters with gratitude and confidence.
"This campaign is about electing a different kind of perspective to Congress," said Dr. Arkoosh. "I've spent a career solving problems for and advocating on behalf of my patients and their families from all corners of Philadelphia, and I'm running to bring that same spirit to Congress. I'm honored and motivated that my own community is taking this step with me to unanimously endorse my campaign."
Arkoosh's strongest gain in supporters seems to lie on the local front. Along with these latest additions, she also has the endorsement of a number of MontCo Democrats and State Rep. Steve McCarter (D-Montgomery), along with the noteworthy National Committee to to Preserve Social Security and Medicare and several members of the national medical community.