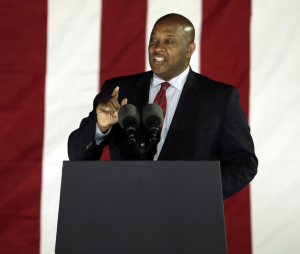 Pennsylvania elected three new members to their congressional delegation a week ago.
Just one, however, is taking office now.
Thanks to Chaka Fattah's criminal convictions and resignation, the PA-2 seat needs to be filled as soon as possible. As a result, Dwight Evans was officially sworn into office last night.
While seemingly inconsequential, an extra month and a half of seniority could end up helping Evans get better committee assignments.
Regardless, his elevation to Congress is the culmination of a career that began in the PA State House in 1981.
The 2nd Congressional District consists of parts of Northwest Philadelphia, as well as Southwestern Montgomery County.