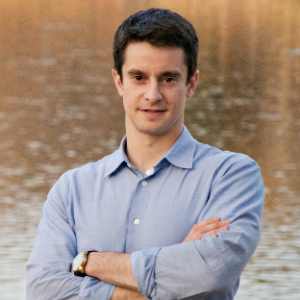 Kevin Strouse was named to the Democratic Congressional Campaign Committee's (DCCC) "Red to Blue" program today.
The "Red to Blue" project concerns the Republican-held seats the Democratic party is most optimistic it can win in November. Strouse, an Iraq and Afghan war veteran, is running in PA's 8th district against Rep. Mike Fitzpatrick (R-Bucks).
"Kevin Strouse has proven he will fight for Pennsylvania's middle class families, and take on Washington Republicans obsessed with their own perks and protecting special interests," said DCCC Chairman Steve Israel. "Kevin Strouse has built an aggressive campaign and has proved he has a path to victory in this moderate district that is fed up with this self-serving Republican Congress."
"I am honored by the outpouring of support we've had in Pennsylvania's 8th Congressional District, as Bucks & Montgomery county voters have joined our grassroots campaign to stand up for middle class values so we can work together to build an economy that offers opportunity for everyone," Kevin Strouse responded.
"Our campaign has run a strong, people-powered, grassroots organization that has energized voters throughout the 8th District and led us to earn a spot in the Red to Blue program, and it means we have the support, strength, and momentum it takes to win in November and fight for greater opportunity for middle-class families in Bucks and Montgomery counties."
While significant, Strouse's DCCC support is not surprising. He was named to their "Jumpstart" list last year, Israel and House Minority Leader Nancy Pelosi have held fundraisers for him and Steny Hoyer visited his campaign office earlier this year. Suffice to say, Strouse will have strong institutional support.
Update: The DCCC announced that PA-6 candidate Manan Trivedi was also added to the "Red to Blue" program:
"Manan Trivedi has a proven record of serving his community and his country, both as a physician and Iraq War veteran, and he has shown he knows how to put together a strong and disciplined campaign," said DCCC Chairman Steve Israel Voters in this district want to elect a moderate problem-solver like Manan Trivedi, and do not want a Tea Party Republican whose views are outside the mainstream and who will continue Washington Republicans' obsession with boosting special interests and the ultra-wealthy at the expense of the middle class."
"It has been truly humbling to receive such overwhelming support from the voters of Pennsylvania's 6th Congressional District," Manan Trivedi said. "Earning a spot in the Red-to-Blue program is a testament to the hard work of all the voters who have joined our grassroots campaign to stand up for middle class families and create good paying jobs in Pennsylvania. It is because of those shared values that not only will this campaign will continue to grow, but together we'll be able to set the course for a better direction."