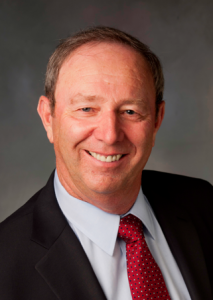 Rep. Bill Shuster can sleep a little lighter tonight after Tom Smith announced he will not run for the Republican Party's nomination for the 9th district next year.
Smith said he would not be starting a campaign for Shuster's seat "after months of research, meeting with people and deliberating," citing unexpected health concerns that emerged over that time.
"I'm grateful for all the outpouring of support I received in Pennsylvania and around the country during the past few months as we explored this possible run for Congress," Smith said in a release. "However, I will not be a candidate for Congress in 2016."
Smith, a multimillionaire, financed his own campaign in 2012 when he ran against Sen. Bob Casey. Smith lost by a 54-45% margin.
Rumors of Smith's potential primary campaign against the incumbent began swirling last February, when Smith wrote an Op-Ed announcing he would no longer donate any money to the Congressman.
They intensified when Politico reported that Shuster is dating an airline lobbyist.
For now, though, Congressman Shuster has no primary opponents.
The 9th district consists of all or parts of Bedford, Blair, Cambria, Fayette, Franklin, Fulton, Greene, Huntingdon, Indiana, Somerset, Washington and Westmoreland Counties.