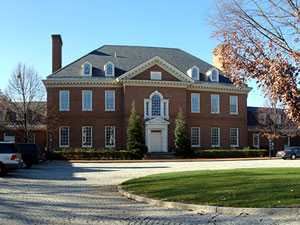 Well, the primary is finally over and we have now come to what we've all being waiting for, the general election.
Last Tuesday, former Department of Revenue Secretary Tom Wolf won the Democratic nomination and the right to take on Governor Tom Corbett in November.
In this week's round-up, we take a look at the victory laps the nominees took and the first shots that they exchanged.
Wolf
Much was made in the final weeks of the campaign about the ultimately unsuccessful attacks against Tom Wolf by Rob McCord and Allyson Schwartz. So much so that some leading Democrats are pushing for a public show of unity. Katie McGinty, on the other hand, stayed positive throughout the campaign so it should not be surprising that she dealt out the most praise for her party's nominee after Tuesday's results.
"While the results are not what we wanted, I want to congratulate Tom for running a great campaign and a well-earned victory tonight," McGinty wrote in an official campaign statement. "And I want to make it clear right now – I wholeheartedly endorse Tom Wolf, and I will be all in to help Tom Wolf defeat Tom Corbett in November! I urge all of my supporters to join me in electing Tom in November."
Given Wolf's dominating victory it should be expected that the commonwealth's Democrats are enthusiastic about the candidate's electoral prospects. Pennsylvania Democratic Party Chairman Jim Burn is perhaps the most excited about what Wolf's presence on the ballot could mean for November.
"Today, I would like to offer my sincerest congratulations to Tom Wolf, the Democratic nominee that will take on Tom Corbett this November," Burn stated. "Tom Wolf is a different kind of leader that will bring a new perspective to politics in Harrisburg."
"With Tom as our candidate, we certainly have reason to celebrate," he continued. "Together, we can reverse the course of Tom Corbett's four years of failed leadership. Tom Wolf will lead Pennsylvania in a new direction towards a brighter future of which we can all be proud."
Corbett
Though they may not have been any doubt, Governor Corbett still released an official acceptance statement after winning the Republican nomination.
"I am proud to officially accept the Republican Party nomination for Governor of Pennsylvania and to bring four more years of our "More Jobs, Less Taxes" agenda to Harrisburg," Corbett wrote. "While we have come a long way, there is still more work that needs to be done, and I am excited to team up with Lieutenant Governor Jim Cawley once again to continue delivering on our promise of more jobs and less taxes for four more years."
Meanwhile, Lieutenant Governor Jim Cawley released a statement of his own.
"I am deeply honored to accept the Republican Party's nomination for Lieutenant Governor and I am even more honored to run on a ticket with my good friend, Governor Tom Corbett."
In addition, Cawley also assumed one of the traditional duties of being in the second spot on the ticket. Which is, to put it plainly, attack the person who is on the top of the other party's ticket.
"While Tom Wolf may have been successful in spending $10 million dollars to buy the Democratic nomination for Governor, including millions from a massive personal loan for his made-for-TV campaign, there are many things that he conveniently left out."
"Luckily, the Corbett-Cawley campaign has taken detailed notes of Tom Wolf's tax-and-spend policies, and we will waste no time pulling back the curtain and introducing Pennsylvanians, for the first time, to the real Tom Wolf," he promised. "Once the true story of Tom Wolf is told, I have no doubt that Governor Corbett and I will be victorious in November."
Get ready politicos, the main event has begun.