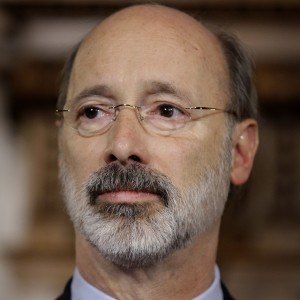 It is going to be a tense few weeks while the General Assembly and Gov. Wolf work to pass a state budget.
The Governor's administration has predicted their own budget proposal would create a revenue shortfall over $300M in the next two years, according to a report from Chris Comisac of Capitolwire.
While the Governor's team is also projecting a $29M surplus in a year's time, the huge shortfall in plans has made the General Assembly uneasy.
"It's safe to say we're not working off of these numbers, nor were they the start of negotiations with the governor about the budget," Mike Stoll, spokesman for the House Republican Appropriations Committee, told Capitolwire.
Wolf's budget proposal would create a $1.1B increase in tax revenues over the 2016-17 fiscal year, but expenditures are set to increase by over $1.45B. Much of the $318M shortfall can be attributed to a $170M recalculation of expenditures for the year by the administration.
"Legislative Republicans suggested much of the spending … is due to labor contracts with state employee unions," the report states.
The fiasco in Harrisburg yesterday regarding Marcus Brown's confirmation as police commissioner likely strained relations between the Governor and the General Assembly even further, just three weeks out from the budget deadline.