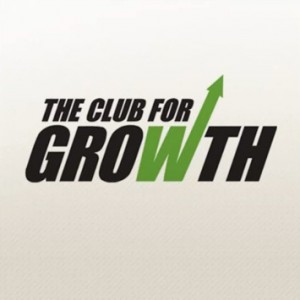 Today marked the release of Club for Growth's 2011 congressional scorecard, a rating system that ranks members of congress on their record of voting for legislation that increases economic growth and limits government.
Club for Growth is a national organization that advocates a deregulated economy – limited government spending and expanded trade freedoms.
"The Club for Growth's 2011 Scorecard is intended to help our members and the general public differentiate between those who talk a good game about economic growth, and those who actually vote for pro-growth policy," said Club for Growth President Chris Chocola in a statement.
Pennsylvania's Senators found themselves on opposite sides of the spectrum. Democrat Bob Casey received a score of zero, while Republican Pat Toomey's score of 97 percent and lifetime pro-growth score of over 90 percent meant that he qualified for the Club's Defender of Economic Freedom Award.
Casey along with Sherrod Brown of Ohio were the only two Senators in the nation to receive a zero for their votes against the Club's issues, spanning from the repeal of 'ObamaCare,' to the passing of a trade agreement with South Korea.
PA's Democratic House representatives did not fair much differently than Casey. Tim Holden, representing the 17th district, posting the caucus's highest score at 15 percent. His fellow representatives scores steadily declined from there with Mark Critz (PA-12) and Mike Doyle (PA-14) scoring 12 percent, Jason Altimire (PA-4) at 11 percent, Allyson Schwartz (PA-13) scoring a 6 percent, while Chaka Fattah (PA-2) at 2 percent and Bob Brady (PA-1) 1 percent score were the lowest scores recorded.
On the Republican side of the House, Rep. Joe Pitts (PA-16) led the pack from Pennsylvania with a score of 76 percent. The rest scored as follows: Tim Murphy (PA-18) 69 percent, Tom Marino (PA-10) 60 percent, Mike Kelly (PA-3) 54 percent, Bill Shuster (PA-9) 54 percent, Todd Platts (PA-19), GT Thompson (PA-5), and Jim Gerlach (PA-6) all at 48 percent, Lou Barletta (PA-11) 47 percent, Charlie Dent (Pa-15) 46 percent, Mike Fitzpatrick (PA-8) 43 percent, and Pat Meehan (PA-7) posting a score of 42 percent.