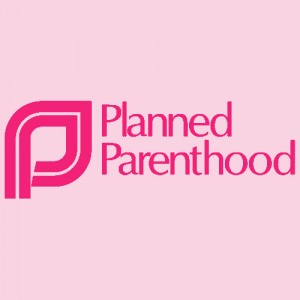 A recent poll conducted by Hart Research Associates shows a majority of Pennsylvanians disagree with Sen. Pat Toomey taking on Planned Parenthood.
Last Monday, Toomey was one of 53 Senators to vote to defund the women's health organization, a move which prompted backlash from many quarters, including EMILY's List who put the senator "On Notice" for his "anti-women, anti-family" record. Three days later, EMILY's List endorsed Katie McGinty to take Toomey's seat in Washington.
69% of the 504 Pennsylvanians polled said they opposed defunding Planned Parenthood, with 54% strongly opposing the move. Even Republicans – whose presidential candidates and many Senators want to slash funding due to the group's abortion work – are divided on the issue, with 53% agreeing with their leaders and 46% opposing them.
42% of those polled in PA said they would be much less likely to vote for a senator who tried to defund Planned Parenthood.
Planned Parenthood has been all over the news for the last few weeks, after videos purporting to show officials selling fetal body parts were released. Organization officials have vehemently denied the claims made by the videos and noted that they are heavily edited.
As talk of a government shutdown over the funding of Planned Parenthood gets louder in certain sectors, the poll – also conducted in New Hampshire and Ohio – shows that "shutting down the government over Planned Parenthood would be a political debacle for senators running for re-election," Hart Research President Geoff Garin said.
This survey was conducted by Hart Research Associates, a Democratic firm. Hart conducted these polls on behalf of Planned Parenthood Action Fund. You can access the poll's memo here and the top lines here.