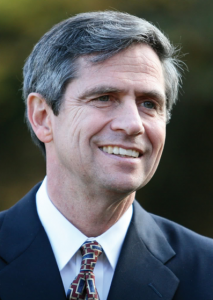 The Federal Election Committee cleared Senate candidate and former Congressman Joe Sestak of any wrongdoing today. They are, however, requesting that the candidate end the exploratory phase of his candidacy and transition to a campaign committee.
The Pennsylvania Republican Party first filed their FEC complaint against Sestak back in May 2013 in an attempt to get him to declare his intentions.
"I have changed our exploratory committee for U.S. Senate to a candidate committee," Sestak said. "After deliberating 14 months, the Federal Election Commission (FEC) has requested we change to a candidate committee due to the use of the word "seek" in our committee's correspondence."
"The FEC determined that the use of the word 'seek' in several emails in the context of 'seeking the U.S. Senate' was not 'knowing and willful,' and thus there is no basis to conclude on the current record that [the Committee and Joe Sestak] intentionally rejected a known legal obligation'," he explained.
The candidate also reiterated that the report (which can be viewed in its entirety here) stated that the FEC "found no reason to believe that the Committee violated the Act."
"Even though the committee found no violation of law, I have asked the FEC to hold me personally accountable for this administrative error – and not the committee nor my staff – because with responsibility goes accountability, and the responsibility for any error must be solely mine, regardless of my exploratory intentions," Sestak stated.
Sestak is contemplating a rematch against Republican Sen. Pat Toomey, who he ran against in 2010.
Sen. Toomey has had his own issues with the FEC in the past. In 2005, the FEC began an investigation into the Club for Growth, looking into a period when Toomey was serving as its Treasurer. In 2007, the government agency concluded that the organization had accepted $10.78 million in donations that exceeded contribution limits. The Club for Growth was ordered to pay back the money to the government and was fined $350,000.
Sestak concluded his statement with a plea to clean up (and clear up) the country's byzantine campaign finance laws.
"One step in making our government more accountable is through campaign finance reform," Sestak concluded.