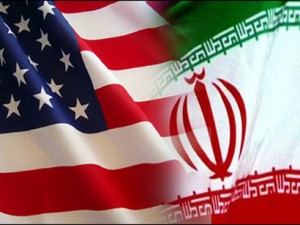 With Congress about a third of the way through its 60-day review period for the Iran nuclear deal, Sen. Pat Toomey has made up his mind.
While giving a speech at the Jewish Federation of Greater Philadelphia, Toomey said he would vote against the deal negotiated between the U.S. and Iran, and five other world powers.
Under the deal, current economic sanctions on Iran would be lifted, while Iran would give up its quest for a nuclear weapon for 10 to 15 years and allow on-site inspections of its nuclear facilities.
Toomey said he felt allowing hundreds of billions of dollars in economic relief for the Iranian government would be a dangerous step.
"In order for any agreement to work, the Iranian regime has to come to the conclusion that the pursuit of nuclear weapons is not in their best interest, and I don't think they've come to that conclusion."
Meanwhile, at a law firm across town, Democratic senatorial candidate Joe Sestak gave his "cautious" support to Pres. Barack Obama's potential landmark agreement.
Sestak said the deal could prevent the possibility of military intervention in Iran, but also argued the deal didn't go far enough – in regards to the handful of Americans who are being held in the country.
"I am supportive of the nuclear agreement with Iran if for no other reason than Iran could have bomb-grade material for a nuclear weapon within 30 days of today. This agreement sets back that clock for at least one year, if not 15 years, by diluting the uranium and placing centrifuges in storage. And for those who know something about centrifuges, they degrade in storage."
Congress is expected to vote on the nuclear agreement in mid-September. Obama has said he will veto any resolution that could derail the deal, leaving Republicans needing to pick up the support of Democrats to override the President's veto.