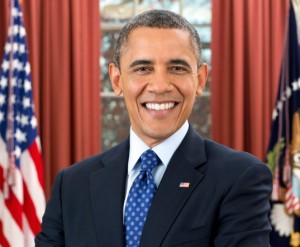 As President Barack Obama enters his final nine months in office, his approval rating among Pennsylvanians continues to grow.
That's the finding of the latest Quinnipiac Poll. Last October, they had his rating at just 42%. In April, it had inched up to 44%.
Today, the President's approval rating in PA has climbed to 49%. His disapproval rating is 50%. In fact, Obama did better in PA than in Ohio or Florida, the other presidential battleground states Quinnipiac surveyed.
Pres. Obama has a positive score with Democrats (86/13), non-whites (84/15), 18-34 year olds (61/38), women (56/42) and those with a college degree (52/47).
His Supreme Court nominee Merrick Garland also scored good numbers.
This survey was conducted by Quinnipiac University using live interviewers calling land lines and cell phones from April 27th to May 8th. They contacted 1,077 registered voters. The margin of error is +/- 3%.