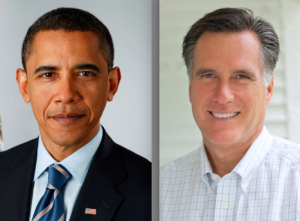 President Obama still has a lead over Mitt Romney in Pennsylvania, but that may be shrinking according to the latest poll by Rasmussen Reports.
A poll taken of "likely voters" in the state shows Obama with 48 percent of the vote and Romney with 44. The remaining voters were either undecided (at 5 percent) or preferred another candidate (4 percent).
Here is the list of questions asked.
Rasmussen Reports conducted the poll of 500 voters on July 18.
The margin of sampling error is +/- 4.5 percentage points with a 95% level of confidence.
That lead is down a couple points compared with other recent surveys. A We Ask America poll from last week had the President ahead by 7 points in the state, with a Quinnipiac poll from late June had him up 6.