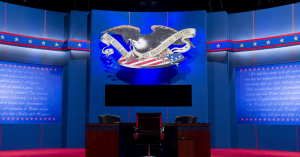 This is a tough thing to write just hours after the first presidential debate, nonetheless here we go.
According to our readers, debates do not ultimately affect their vote.
315 respondents said the confirmation wouldn't have an effect on them.
Just 162 readers believe debates do make a difference.
The full results are included below:
Do Debates Affect How You Vote?

Loading ...