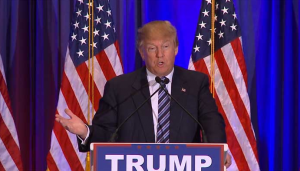 Donald Trump has won…our reader poll.
Despite Clinton's small but consistent lead, our readers believe Trump will win the election.
Hillary Clinton took our first two surveys in May and July while Trump won the last two in October and November.
1,379 readers went with the GOP nominee.
On the other hand, 824 respondents chose the Democratic nominee.
The full results are included below:
Who Do You Believe Will Win the Presidential Race?
Donald Trump (63%)
Hillary Clinton (37%)

Loading ...