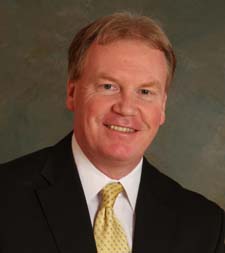 In early surveys, name recognition usually counts for everything.
For this reader poll, though, that wasn't the case.
With Kathleen Kane embroiled in controversy, we thought it would be a good time to ask our readers about the potential GOP field.
Delaware County District Attorney Jack Whelan and Montgomery County Commissioner Bruce Castor finished first and second with 416 and 398 votes respectively.
In third place was State Senator John Rafferty, who is moving towards a bid and collected 107 votes.
Rep. Pat Meehan received the support of 102 respondents, just ahead of State Rep. Todd Stephens and his 96 supporters.
Next came former PA Supreme Court Chief Justice Ron Castille (76 votes) and Cumberland County DA Dave Freed (64 votes).
Rounding out the group was House Speaker Mike Turzai with his 51 respondents and Chester County DA Tom Hogan with his 36 respondents.
The full results are included below:
Reader Poll: Who Should the GOP Nominate for Attorney General?
Jack Whelan (31%)
Bruce Castor (30%)
John Rafferty (8%)
Pat Meehan (8%)
Todd Stephens (7%)
Ron Castille (6%)
Dave Freed (5%)
Mike Turzai (4%)
Tom Hogan (3%)

Loading ...