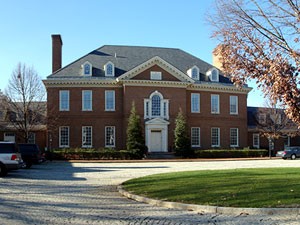 Governor Wolf was sworn in just over two months ago. So it's long past time to start speculating about 2018.
While it's way too early to know what shape Governor Tom Wolf will be in nearly four years from now, we can look at some of the possible Republicans who will try to replace him.
First on the list would have to be the man who shared the ticket with the man Gov. Wolf beat, ex-Lt. Governor Jim Cawley. Senator Pat Toomey would also be an attractive option if he can win re-election next year.
The experience of winning statewide office and making extensive connections among donors makes these two men the early front-runners but there are several other Republicans throughout the commonwealth that could pull off a victory.
Pennsylvania has a wealth of GOP Congressman, including Mike Kelly and Pat Meehan. Not to mention Rep. Mike Fitzpatrick who will be retired by then and could focus full-time on a statewide race.
There's also the possibility that the fast-rising State Senate Majority Leader Jake Corman could have his eye on the prize. Finally, it wouldn't be surprising if conservative darling Sen. Scott Wagner took a shot as well.
With so many different options,  we decided it would be best to ask you our readers.
Who Do You Think Will Be the 2018 GOP Nominee for Governor?
Someone Else (21%)
Jake Corman (16%)
Jim Cawley (16%)
Scott Wagner (14%)
Pat Meehan (11%)
Mike Fitzpatrick (9%)
Pat Toomey (7%)
Mike Kelly (7%)

Loading ...