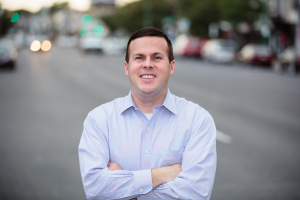 Did Kevin Boyle take a page out of Donald Trump's playbook?
The Democratic candidate apparently needed a little help conjuring up "volunteers" for today's State Senate primary in Northeast Philadelphia, hiring a King of Prussia casting company to help him fill the polls with Boyle "supporters."
Mike Lemon Casting sent out an email Monday, offering $120 and lunch for 13 hours' work at voting stations in PA's 5th Senate District, Holly Otterbein of Citified reports.
The job even comes with a script, though it's hard to imagine aspiring actors will include the one-day gig in their highlight reels.
Extras who accept Boyle's odd job are also invited to an open-bar after-party, according to the casting email. It could be quite an awkward get-together if Sabatina comes out on top, full of "supporters" who don't actually support Boyle.
"We all get bit work," Otterbein's source said. "It's a sad day, though, when the people flagging you down on your way to vote are driven by nothing more than Stanislavski and the need to cover a portion of the rent."
State Rep. Boyle is running against incumbent John Sabatina Jr. for the Democratic nomination in SD-5. Sabatina was chosen last year to finish now-Lt. Gov. Mike Stack's term in the State Senate.