Democrats score a set of legal wins from the state Supreme Court, Gov. Wolf takes a loss in federal court, and a top Republican sues a pair of journalists. All of that and more are in this week's Ups and Downs.
Every week PoliticsPA sends an exclusive extra Up or Down to Playbook subscribers. See who gets the extra up or down next week: sign up here.
PA Dems. A set of legal wins that could play a huge role in November. The state Democratic Party has encouraged voters to register to vote-by-mail much of this cycle and recent polling shows that Democrats are following the state party lead. A ruling from the state Supreme Court will allow ballots that arrive three days after Election Day to be counted, upheld the use of satellite drop boxes, and will keep poll monitors in their own counties. The Court also removed Green Party presidential candidate Howie Hawkins from the November ballot. 
 Tom Wolf. The Democratic Governor had a bumpier week in court than his party. A federal judge ruled against Wolf's pandemic restrictions, deeming them "well-intentioned," but "unconstitutional." It was a major moral victory for Wolf's critics and will face an appeal from the Governor. 
Joe Scarnati. The Senate Pro Tem is suing two reporters and a news outlet: LNP Media Group and the Caucus's Brad Bumsted and Spotlight PA's Angela Couloumbis. They uncovered "questionable spending" by him and other lawmakers, but Scarnati wants to recoup administrative costs related to providing them public records. It seems. 
Rob Mercuri. Some things ought to stay off limits for campaign content, and the Flight 93 Memorial near Shanksville is one of them. Mercuri, the GOP candidate running to succeed former Speaker Mike Turzai, posted a campaign video on his Facebook account on September 11. He talked about the sacrifices made on that day, and also his campaign.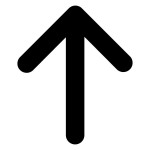 Battleground Status. We've certainly established that the Keystone State is one of the most important states for the upcoming presidential election. FiveThirtyEight doesn't think it's not just one of the most important states, but it "looks like the single most important state of the 2020 election." FiveThirtyEight's model gives Trump an 84% chance of winning the presidency if he carries the state again and gives Biden a 96% chance of winning the presidency if he flips the state blue.
Natural Gas Development. PA's DEP ordered Sunoco's Mariner East II pipeline to be rerouted around Marsh Creek State Park one month after a leak of more than 8,000 gallons of drilling fluid in and around Marsh Creek Lane in Chester County, KYW Newsradio reports. Meanwhile the industry extracted 6.8 trillion cubic feet of natural gas last year, which is a record high for a single year and more than a 10% increase from the previous year, StateImpactPA reports. 
Corry Sanders. A longtime barber in McKeesport who was elected to council five years ago, but denied being seated due to decades-old drug charges was pardoned by Gov. Tom Wolf this week, the Pittsburgh Post-Gazette reports. Sanders described receiving the pardon as a "relief" and told the paper that he plans to run for McKeesport mayor next election. 
Kenyatta Johnson and Katherine Gilmore Richardson. Philadelphia City Council overwhelmingly approved two police reform measures this week, according to the Philadelphia Inquirer. Councilmember Katherine Gilmore Richardson's bill that will require public hearings on police contract proposals passed 15-2, while Councilmember Kenyatta Johnson's bill to ban officers from choke holds and kneeling on a "subject's neck or back" was unanimously approved.  
Bruce Roth. The District Judge who initially set bail for several protesters facing felony charges at $1 million in Lancaster reduced 9 of the 13 protesters bail amounts after the story became statewide news and pushback from Lt. Gov. John Fetterman, LNP | LancasterOnline reports. 
Marvin Smith. The Darby Township commissioner was stripped of his police oversight duties in response to him sharing a meme on his personal Facebook of what looked like a stage picture showing two Black men pointing guns at a white police officer's head with the following caption – "Does It Have to come to This to make them Stop Murdering and Terrorizing Us?," the Philadelphia Inquirer reports. Smith apologized for the meme after backlash. 
Jennifer Bertetto. The President and CEO of Trib Total Media was named to the board of directors of the World Association of News Publishers, the Tribune Review reports. 
TWEET OF THE WEEK 
HUSBAND FOR SALE ???? https://t.co/8fN8PbPi7y

— Gisele Barreto Fetterman (@giselefetterman) September 17, 2020
Mike Stack rn https://t.co/QBJYeQ4cn8 pic.twitter.com/rRsRq8TUUN

— Ryan Deto (@RyanDeto) September 17, 2020